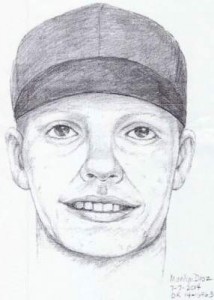 Santa Ana Police Department
Advisory: SAPD Detectives request Public assistance in identifying suspect of Robbery. Victim 15 dies from her injuries
On July 3, 2014, during the mid-day, a 15 year old female victim, Rubi Rubio, was walking with her 7 year old sister in the area of 1000 W. Warner. The victim was confronted by the suspect who stole her iPhone. The suspect fled to the suspect vehicle which was waiting nearby. The suspect vehicle was being driven by a 2nd unknown suspect.
As the suspect vehicle started to drive away the victim jumped onto the trunk area and held on for a short period of time. Subsequently, the victim fell from the vehicle and was critically injured. On July, 05, 2014, she died from her injuries. The iPhone has been recovered.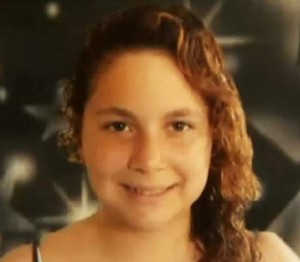 Suspect Vehicle – Light Gray and/or silver vehicle, Pontiac Vehicle
Suspect—Male Hispanic, late 20's to early 30's, 5-8 to 5-10, medium build, wearing a black baseball hat, white tank top, and light colored jeans.
Family members of the 15 year old victim will be at SAPD today at approximately 2:30 PM to answer any media questions.
SAPD is seeking any witnesses or persons with information about the incident or the identity of the suspects to contact the Homicide Unit at 714-245-8390 or OC Crime Stoppers 1-855-TIP-OCCS.
###