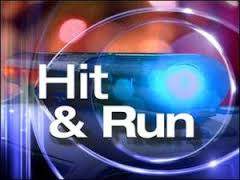 Jorge Lopez-Lobato, a 35-year-old man, was hit and killed by a speeding, dark blue, newer model Honda Accord early on Sunday morning, just before 1:43 a.m., on First Street near Baker Street, in Santa Ana, according to the O.C. Register.
The driver fled after striking and killing Lopez-Lobato.
The accident was reported by witnesses who said that Lopez-Lobato was walking westbound on First Street when he was hit by the Honda Accord. Lopez-Lobato died at the scene.
It is is possible that Lopez-Lobato was not crossing at an intersection.  The Honda that hit him is said to be a four-door model and it is said to have sustained serious front-end damage.  Witnesses said that the car was also missing the driver's side mirror.
The accident occurred a block east of Bristol near the Santa Ana Food Market – ironically three blocks south of the Orange County Coroner's office, in Santa Ana's Ward 5, which is represented by Council Member Roman Reyna.
Anyone with information about the incident is asked to contact Santa Ana police Cpl. Matt Wharton at 714-245-8209. Anonymous information can be provided to the Orange County Crime Stoppers at 1-855-TIP-OCCS.