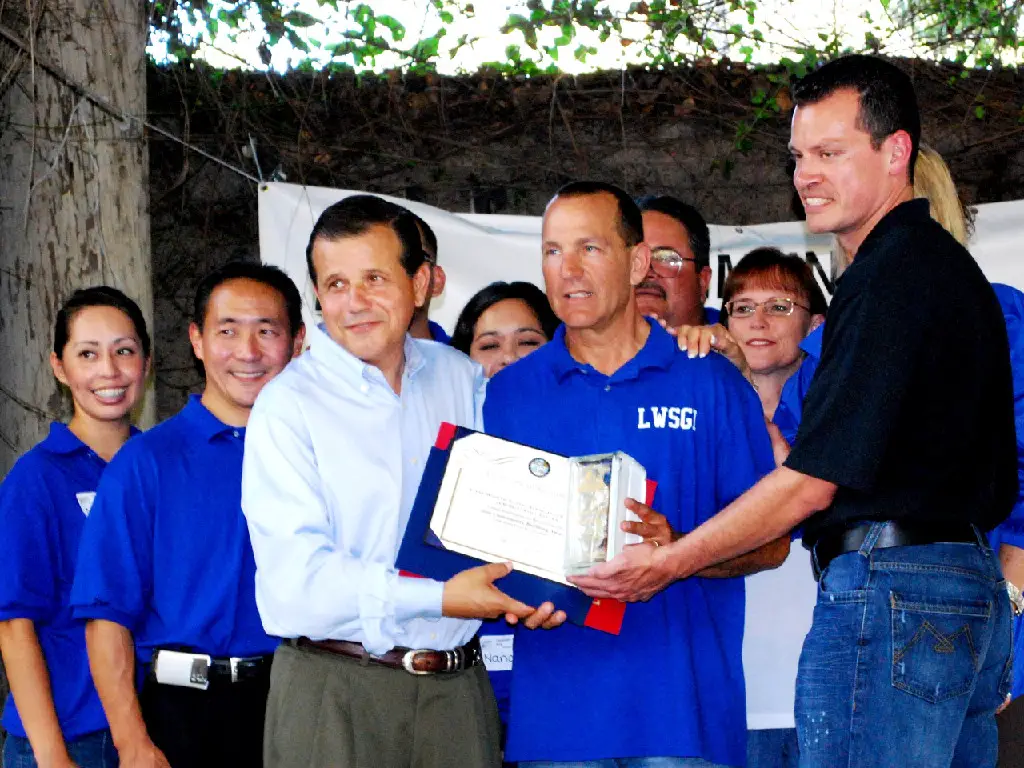 Pastor Kevin Brown is seeing a Project Manager to help out Santa Ana's Bishop Manor.
This position will be responsible for coordinating and communicating with the various collaboratives as well as scheduling activites. The project manager should be a mature, people friendly person with the ability to multi-task. Basic Computer knowledge (Word) and Spanish speaking are requested but not required.
This is a volunteer position and would require about 20 hours per week, M-F, usually noon to 4:00 PM.  While there are still active gang members at Bishop Manor, the quality of life has improved dramatically.
Bishop Manor is a densely populated complex located in Southeast Santa Ana. It is home to an estimated 4000 low-income residents of Cambodian, Cham, Vietnamese and Latino origins. These residents subsist on income below the federal poverty line.
The Kaboom Playground was built in the Bishop Manor neighborhood in March of last year, by volunteers.  Click here to read about that.
Contact Kevin at 14-321-5701.  He heads up Lives Worth Saving Gang Intervention.  Kevin is also the pastor at Santa Ana's Side-by-Side church.