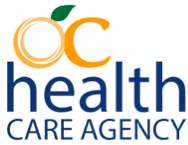 Orange County Drug and Alcohol Overdose Deaths on the Rise
The Orange County Health Care Agency (HCA) released the "Drug and Alcohol Morbidity and Mortality in Orange County" report that provides a summary of the leading causes of substance-related overdoses in Orange County. Compiled in collaboration with the Orange County Sheriff-Coroner division, the report found that the overall rate of drug/alcohol overdose deaths in the county increased by 82% since 2000.
Key findings include:
Drug/alcohol overdoses, or poisonings, resulted in over 5,500 hospitalizations and nearly 700 deaths among Orange County residents each year.
There were nearly 70,000 hospital bed-days with an average stay length of 4.3 days, which resulted in approximately $430 million in total charges.
All Coroner-investigated overdose deaths indicated a majority were accidental (78.6%), with over half involving prescription drugs (51.8%), and 66.8% related to opioid use.
Over half of all opioid-related overdoses were due to prescription opioids (56.0%; e.g., OxyContin, Hydrocodone).
Coroner-investigated overdose cases demonstrated females were 1.6 times more likely than males to overdose from prescription drugs and the proportion of prescription drug overdoses increased with age group starting with the 35 to 44 year age group (46.1%) to 65 years and older (87.4%).
HCA offers several different public education, treatment, and counseling services aimed at reducing the misuse and abuse of drugs and alcohol among Orange County residents. For more information about HCA programs click here. To view the complete 'Drug and Alcohol Morbidity and Mortality in Orange County' report, please click here.