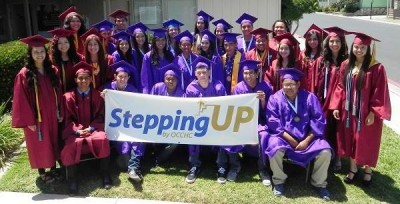 ­­­­­­­­­­­­­­­­­­­Orange County Community Housing Corporation
2024 N. Broadway, 3rd,  Santa Ana, CA 92706
FOR IMMEDIATE RELEASE CONTACT: Erin Gunther, 714-558-8161 ext. 21
Press Release: December 19, 2013
Santa Ana, CA – Orange County Community Housing Corporation (OCCHC)/SteppingUP is holding an open house at its offices on Thursday, January 9th, featuring office tours, program information and an unveiling of 2014 plans from new Executive Director, Nora Mendez.
The event will take place from 4 to 7 p.m. at 2024 N. Broadway, 3rd Floor, in Santa Ana. It is free and open to the public.
"Our open house is to introduce Nora Mendez as OCCHC/SteppingUP's new Executive Director," says Allen Peters Baldwin, founding Executive Director. "Nora will grow OCCHC/SteppingUP in ways we cannot imagine today."
Baldwin will retire on December 31, 2013 after serving 35 years in the position. Baldwin will remain in an advisory capacity with OCCHC/SteppingUP.
Founded in 1977, OCCHC/SteppingUP is a 501c3 non-profit organization that provides affordable housing and educational opportunities to thousands of very low-income families in Orange County. Through its signature program, SteppingUP, family mentors work on the short term need of economic hardships today while academic advisors with the College Awareness Program works on preventing those hardships that could continue tomorrow by educating at-risk students on how higher education can help them break the cycle of poverty.
# # #