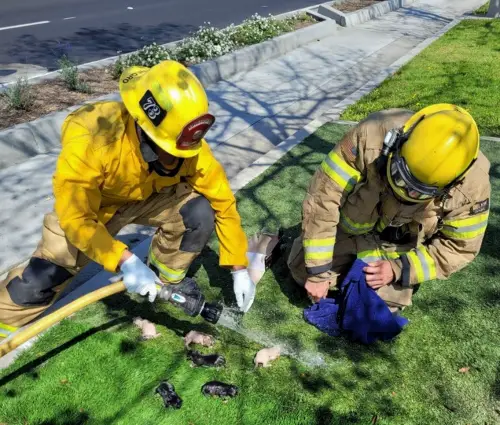 Recently, OCFA firefighters put out a fire in a storm drain in Santa Ana. The storm drain had several surrounding trees that could've potentially caught fire.
The firefighters then noticed a kitten in a nearby planter. Firefighters suspected this kitten might be part of a litter. After a quick search, they discovered five more kittens and their mother.
The firefighters tended to the kittens while they waited for Santa Ana Animal Control.
Fortunately, all the kittens were in good health and meowing while with the fire crews. The firefighters suspected the kittens were saying thank you!