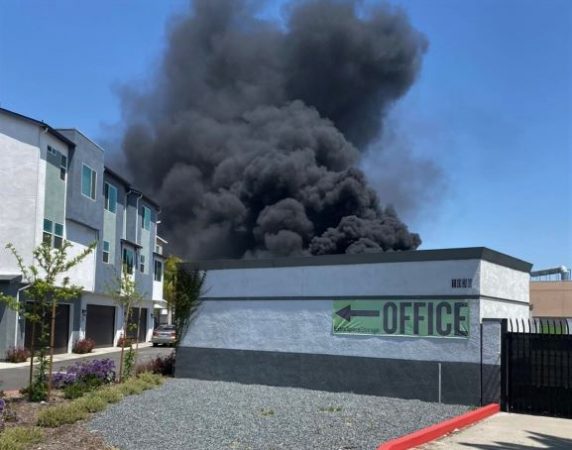 OCFA firefighters received a call for a commercial structure fire at the 1000 block of E 4th St. at 12:54 this afternoon. The location appears to be storage units, with apartments located behind the facility.
The responding firefighter crews found an exterior fire adjacent to a building on their arrival. It took firefighters about 10 minutes to knock down the blaze.
Due to the rapid knock down, the firefighters prevented the fire from extending into nearby structures.
No injuries reported. Fire investigators were on the scene determining the cause.
Assistance was provided by the Santa Ana Police Department.