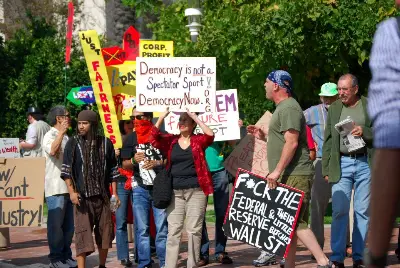 UPDATE: Intense pressure is building all over the U.S. to shut down Occupy as the encampents have become increasingly squalid and dangerous.  NEW – Deaths at Occupy Camps Bring Pressure for Shutdown (ABC)
The Occupy movement is still licking their wounds over the Santa Ana's justifiable decision to not allow them to camp out overnight in our downtown.  They will be in Irvine again this Saturday if you want to see them in "action."  They  may also be in Santa Ana, in smaller numbers.  Click here to see their Facebook page.
In the meantime, here is a wrap-up of Occupy news from around the nation – and it isn't good news:
Remind me again why the heck we want to do this in Santa Ana?