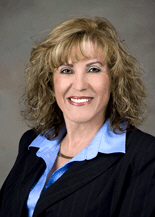 By: Cecilia Aguinaga, Trustee, OC Vector Control District
I believe the recent events involving efforts to eradicate the West Nile Virus require some clarification in the media. I received several disturbing emails from Santa Ana residents that caused me to take action on their behalf. Over the weekend I made phone calls and talked to Mike Hearst, the District Manager of the Orange County Vector Control District.
Although I do not have the authority to make decisions regarding how the OCVCD conducts its spraying, I was able to discuss the issue and
express the concerns that were voiced by residents. With this information at their disposal, the OCVC agreed to delay their schedule to spray in order that additional notification could be given to the people and agencies of Santa Ana.
I am not responsible for the decision to spray for mosquitoes.  I took all the steps that I could to respond to the questions and concerns from my constiuents.
Sincerely,
Trustee, OCVCD