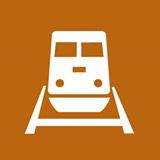 FOR MORE INFORMATION: Joel Zlotnik (714) 560-5713, Eric Carpenter (714) 560-5697
FOR IMMEDIATE RELEASE: Feb. 24, 2017
OC Streetcar Among Top 10 State Infrastructure Projects
Gov. Brown recommends expedited review to the federal government for the modern electric streetcar to run through Santa Ana and Garden Grove
ORANGE – Gov. Jerry Brown has included the OC Streetcar project on a list of 10 high-priority infrastructure projects that the federal government should consider for expedited permitting, he announced during a press conference today.
The modern electric streetcar, which will connect commuters to employment centers, schools and major retail destinations in Santa Ana and Garden Grove, was included in a letter from the state to the federal Council on Environmental Quality. In it, the governor urges that the OC Streetcar and nine other projects from across the state be designated as a high priority for California.
Other projects include the Orville Dam Spillway in Northern California and freeway Express Lanes on the I-15 in Riverside County and I-10 in San Bernardino County.
The letter was sent in response to an executive order issued by President Trump's Administration (Executive Order 13766) expediting environmental reviews and approval for high-priority infrastructure projects.
Earlier this month, two major Orange County transportation improvement projects – the OC Streetcar and the I-405 Improvement project – were included on a priority list that the Governor's office says should be considered in the development of a federal infrastructure funding package.
The earlier list of 51 projects was developed in response to a request by the National Governors Association for large infrastructure projects ready to be built in the near future.
The inclusion of the OC Streetcar on Friday among the Top 10 state infrastructure projects is another strong indicator that the project is a priority not just for Orange County but for all of California.
The OC Streetcar project, being led by the Orange County Transportation Authority, is part of the Measure M half-cent sales tax program approved by voters. It will be Orange County's first modern electric streetcar and will run on a 4.2-mile route from the Santa Ana Regional Transportation Center, up Santa Ana Boulevard and Fourth Street and along the Pacific Electric right-of-way to Harbor Boulevard in Garden Grove.
The $298 million project is being developed in close coordination with the Federal Transit Administration and entered the engineering phase January – the last major planning phase before construction begins in 2018.
The OC Streetcar project needs a federal permit to complete a bridge over the Santa Ana River. The project's inclusion as a high priority for California could help expedite the review of permits.
The system is expected to carry up to 7,500 daily passengers and is scheduled to begin operations in 2020.