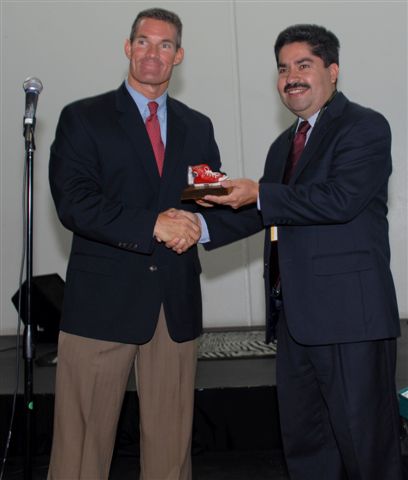 Dennis Eastman, Nova Academy principal and Assemblyman Jose Solorio
Santa Ana's Nova Academy held a very successful Career Day on Oct. 27.  Assemblyman Jose Solorio stopped by to make opening remarks.  Then the students heard from numerous professionals in breakout sessions leading up to lunch.
Nova's students are on a dual educational path that includes both college and high school simultaneously. The idea behind their Career Day was to help them to prepare a career by listening, first hand, to individuals with experience in that career field.
Speakers included doctors, lawyers, a forensic lab specialist, and other area professionals.  Below are a few pictures from the event: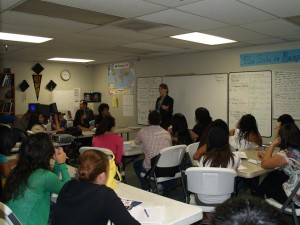 An attorney speaks to the students at Nova Academy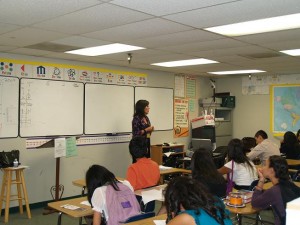 A college counselor speaks to the students at Nova Academy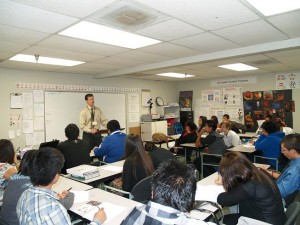 An orthopedic surgeon speaks to the students at Nova Academy
NOVA Academy is dedicated to the vision of creating a learning environment where students are empowered to develop self-sufficiency and a sense of pride in their academic success. There are several benefits of attending NOVA which is designed to promote a culture of high academic performance and encourages logical and critical thinking. 
 
As a charter school that works in partnership with Olive Crest, Santa Ana Unified School District and Santa Ana College (SAC), NOVA students receive both high school and college credits.
Click here to read more about the educational programs* and admission requirements.