The SAPD released the first episode of their YouTube "For the Record: A Homicide Spotlight" program today, highlighting the murder of Victoria Barrios.
Barrios and two other friends, were gunned down just after midnight a year ago, 08/30/2019 in area of 500 E Pine St. Victoria in Santa Ana.
The For the Record video includes video images of the shooter and his friends in a newer four door red Chevrolet SUV, possibly a Tahoe, as they drove by and murdered Barrios.
The Barrios family was devastated by this senseless murder. Neither the victim nor her friends were gang members.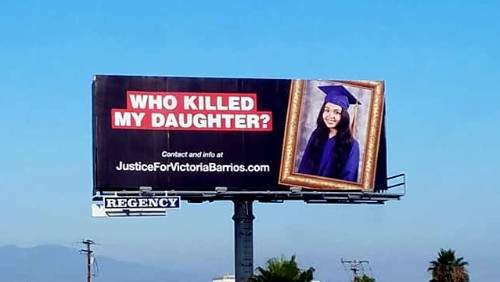 The Barrios family has erected billboards all over the city in an attempt to encourage anyone who knows who the shooter might be to step forward.
A year after the murder that shooter is still running free in our city and we still don't know who he is.
The SAPD For the Record program will be produced monthly to draw attention to unsolved homicides and cold case investigations where the community's help is needed to bring suspects to justice. Subscribe to the SAPD's YouTube channel here.
Follow the Justice for Victoria Barrios Facebook page here.