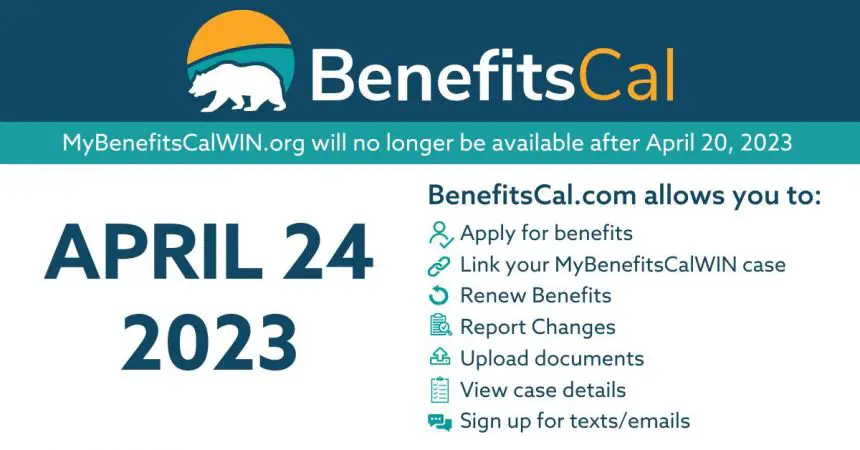 Orange County, Calif. (April 19, 2023) – The County of Orange Social Services Agency (SSA) will transition to BenefitsCal, an enhanced public assistance benefits enrollment portal, on Monday, April 24, 2023.
BenefitsCal replaces MyBenefitsCalWIN (MyBCW), allowing clients to apply for benefits, report changes, upload documents and receive email and text alerts. Clients' benefits will not be affected by the switch.
"BenefitsCal continues our efforts to reduce barriers for Orange County residents so we are excited to join a system that will serve all 58 counties in California," says SSA Director An Tran. "We know that this new portal will make it easier for people to access the benefits they need, no matter where they live in the state. They will be able to apply and renew their benefits online, report changes that may affect their eligibility and upload documents to verify their information."
Starting Monday, April 24, 2023, Orange County clients can register for a new account at www.BenefitsCal.com and submit their application for benefits or link their existing MyBCW case to their new BenefitsCal account. MyBCW will no longer be available after Thursday, April 20, 2023.
In preparation for the transition and cutover of information to the new system, both BenefitsCal and MyBCW will be down from Friday, April 21 to Sunday, April 23. During this period the SSA Call Center at (800) 281-9799 will not be available. SSA lobbies will remain open Friday, April 21, with manual procedures in place to serve clients, including the ability to issue benefits for clients with emergent or immediate needs. To find a nearby office, visit ssa.ocgov.com.
Households interested in applying for public assistance benefits during the downtime period can:
Visit www.GetCalFresh.org for CalFresh benefits
Visit www.coveredca.com for Medi-Cal benefits
Call 2-1-1 or visit www.211oc.org to be connected with food and other resources
From now through Thursday, April 20, 2023, clients can continue to use www.mybenefitscalwin.org to apply for or check on existing Medi-Cal, CalFresh, CalWORKs or General Relief public assistance benefits or contact their designated case worker, if applicable.