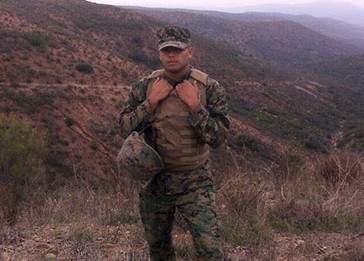 A vacancy on the Orange County Veterans Advisory Committee has been filled by Marine Corp Veteran Mario Munoz, appointed by Supervisor Andrew Do. Munoz will represent the First District of Orange County on the committee.
Mario Munoz is a post-9/11 Veteran and Orange County native that served in both Operation Enduring Freedom and Operation Iraqi Freedom. He attended Santa Ana High School, Santa Ana College, and California State Dominguez Hills for Ecology and Environmental Science.
Munoz has been an active member in the community after his 6 years of service in the Marines, working as a wrestling coach at Godinez Fundamental High School in Santa Ana and at Veteran's Resource Center's at both Santa Ana College and Cal State Dominguez Hills.
The experience and expertise in regards to Veteran's issues that Munoz possesses will be greatly beneficial to the operation of the Orange County Veterans Commission.