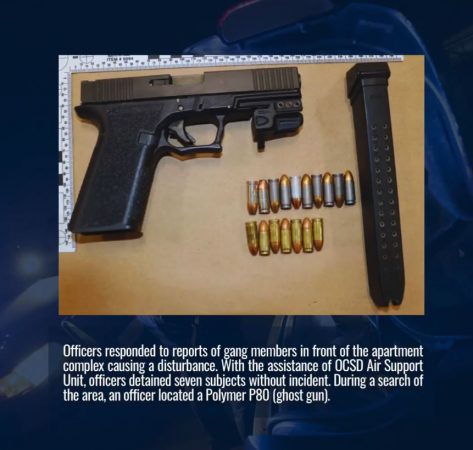 SAPD police officers responded to reports of gang members in front of an apartment complex who were causing a disturbance.
With the assistance of the OC Sheriff's Air Support Unit the police officers were able to detain seven suspects without incident.
During a search of the area an officer recovered a Polymer 80 ghost gun.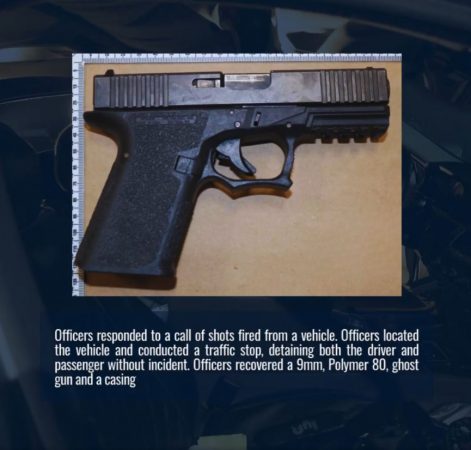 SAPD police officers responded to a call about shots fired from a vehicle. The police officers located the vehicle and conducted a traffic stop.
The police officers recovered a 9mm Polymer 80 ghost gun and a bullet casing from the vehicle.
The driver and the passenger were detained without incident.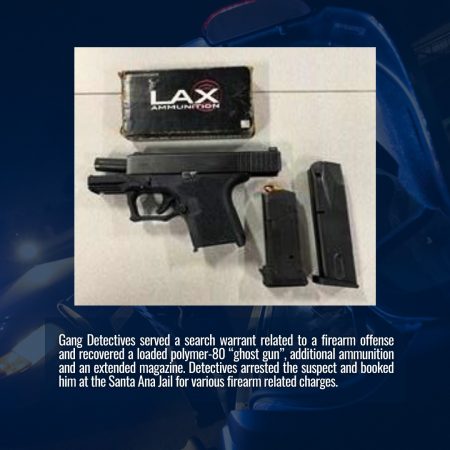 SAPD gang detectives served a search warrant related to a firearm offense and recovered a loaded polymer 80 ghost gun, additional ammunition and an extended magazine.
Detectives arrested the suspect and booked him at the Santa Ana Jail for various firearm related charges.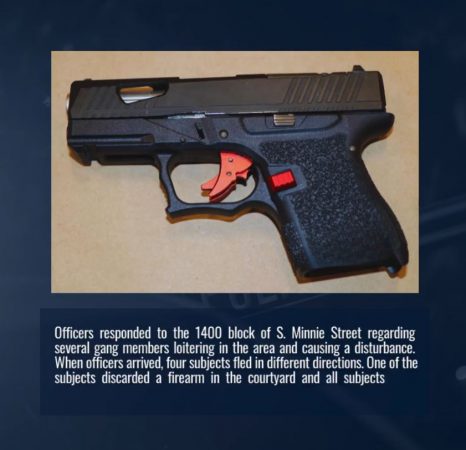 SAPD police officers responded to the 1400 block of S. Minnie St. regarding several gangbangers who were loitering in the area and causing a disturbance.
When the officers arrived the four suspects fled in different directions.
One of the suspects was discarded a firearm in the courtyard and all of the suspects were subsequently detained.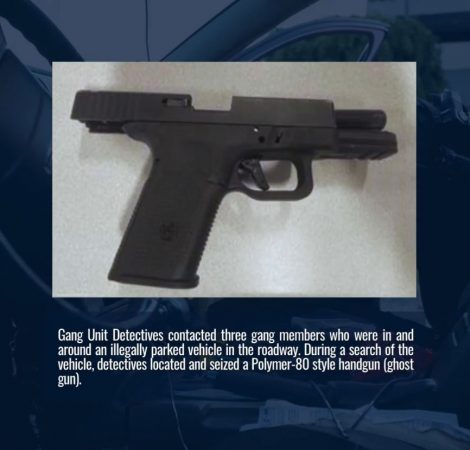 SAPD gang unit detectives contacted three gangbangers who were in and around an illegally parked vehicle in the roadway.
During a search of the vehicle the detectives located and seized a Polymer 80 style ghost gun.