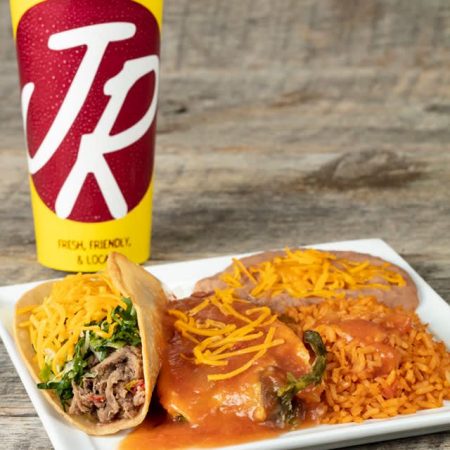 Miguel's Jr. is opening a new location in Santa Ana at 1766 E. McFadden Ave., which is near the 55 Freeway in a space that used to be a Burger King restaurant.
This location will offer breakfast, lunch and dinner from 8:30 a.m. to 10 p.m.
The 3,200 square-foot drive-thru will be at , Santa Ana, near the 55 Freeway. The space was once occupied by a Burger King.
Miguel's Jr. was founded in Corona in 1973 by Mike and Mary Vasquez. The chain is known for its burritos and house-made hot sauces.
The new location will be the 22nd location and the fifth MIguel's Jr. in Orange County. There are other locations are in Riverside and San Bernardino Counties.
The family also owns a full-service restaurant, Miguel's California Mexican Cocina & Cantina, in the Shops at Dos Lagos in Corona.
The new Santa Ana location is the family's first new restaurant in two years. They last opened a new location in Lake Elsinore, in March of 2021.