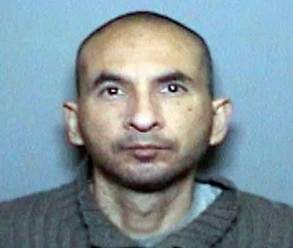 FOR IMMEDIATE RELEASE
Case # 18CF3497
Date: December 18, 2018
MAN ARRAIGNED FOR SPECIAL CIRCUMSTANCES SHOOTING MURDER OF TWO WIENERSCHNITZEL EMPLOYEES DURING ROBBERY IN 1991
SANTA ANA, Calif. – A man was arraigned today for the special circumstances shooting murder of two Wienerschnitzel employees during a robbery in 1991.
Defendant: Alejandro Galindo Dominguez, 45, Ensenada, Mexico
Charged on Dec. 12, 2018, with the following felony counts:
(2) Murder
Sentencing Enhancements:

Special Circumstances – Murder during robbery
Special Circumstances – Multiple murders
Personal use of a firearm
Maximum Sentence: Life in state prison without the possibility of parole
Pre-trial hearing on Jan. 24, 2019, 8:30 a.m. at Department C-55, Central Justice Center, Santa Ana
Circumstances of the Case
On July 23, 1991, Dominguez is accused of committing a robbery at Der Wienerschnitzel in Santa Ana and shooting two employees, 28-year-old Andres Bello and 18-year-old Juan Cabral.
The defendant is further accused of moving the victims' bodies into the restaurant freezer and fleeing the scene.
Santa Ana Police Department investigated this case, which went unsolved until Dominguez turned himself in to Border Patrol agents on Feb. 23, 2018.
Prosecutor: Senior Deputy District Attorney Troy Pino, Homicide Unit.