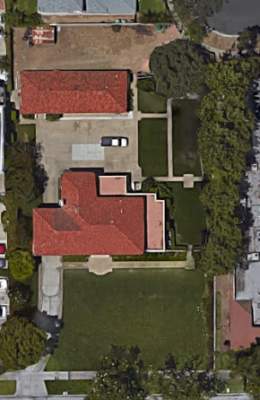 In these times of drought we are all trying to cut back on water usage.  But a recent expose by the Orange County Register revealed that a number of Orange County's local politicians are actually wasting more water now than ever before.
Santa Ana Mayor Pro Tem Vince Sarmiento was one of the politicians highlighted in the article.  He said that "he plans to abandon his expansive front lawn and switch to drought-tolerant landscaping and synthetic turf."
Sarmiento has used more water each year for the past five years, starting at 556,000 gallons in 2010 and jumping to nearly a million gallons last year. He blamed a family of five that is now renting a carriage house on his property, which is about three-quarters of an acre.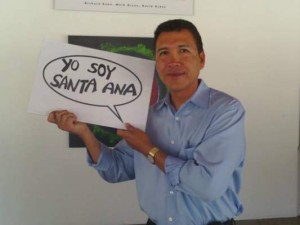 "It's basically like having two homes on a single parcel," Sarmiento said.
An average Orange County resident uses about 35,000 gallons of water annually, according to the Municipal Water District of Orange County, and the average California single-family home uses about 132,000 gallons per year, according to a 2011 state study.
Sarmiento is using close to eight times as much water as the average single-family home uses!  That's a lot of water!
Mayor Miguel Pulido has been highlighted before for his own water usage.  His property includes three guest homes, lawns and a grove of about 55 orange trees planted in the 1930s. His water use dropped last year after he let five trees die, and he may kill more despite viewing the grove as part of the county's heritage.
"We see ourselves as stewards of the land and really one of the last orange groves in Orange County," Pulido said.
Pulido's orange grove is the last one left in Santa Ana.  It would be sad if he had to let it die.  But he is doing the right thing by trying to conserve water.
Sarmiento on the other hand may have some explaining to do.  The City of Santa Ana states on their website that "If you become a landlord and rent, lease, sublease or sublet commercial or residential property within the City, you are required to secure a separate business license for each individual rental property."
Does Sarmiento have a landlord's license? And is his carriage house zoned for rental use?  Or is it really just a garage?  See for yourself.
I have nothing against Sarmiento.  But is he being honest with us?  And why didn't he take action sooner?  Pulido let his trees die.  Sarmiento rented out what amounts to his garage – and he has a huge lawn.  Plus his law office is located at his home too.
Sarmiento probably should not have admitted to the Register that he was renting out his garage – or carriage house.  But now that this is out in the open he needs to come clean if he has not been dotting the i's and crossing the t's.  He is our Mayor Pro Tem – and an attorne – and as such we should expect better from him.