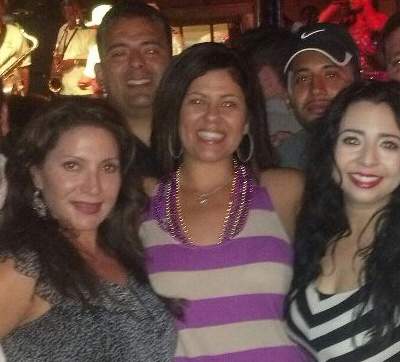 Martinez left early tonight.  Perhaps she had a party to get to?
Mission accomplished!  So many fans of Santa Ana City Manager Paul Walters showed up at tonight's Santa Ana City Council meeting that Council Members Michele Martinez and Roman Reyna got up and fled the meeting early, breaking quorum and rendering the meeting useless, as Council Member David Benavides was in Mexico and new Council Member Angelica Amezcua was a no-show again.
Martinez has been pestering Walters for years – accusing him of arresting her half brother when she ran for Santa Ana Mayor.  That is of course total BS as her half-brother has a different name and he was arrested for legitimate reasons – busting parole.  This year Martinez has taken her battle to another level – calling for Walters' dismissal even though he saved our city from a budget disaster last year.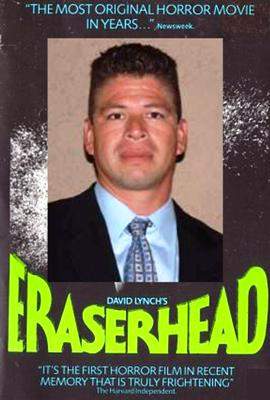 Roman "Eraserhead" Reyna couldn't take the pressure tonight!
For Martinez and Reyna to rudely run for the hills and in so doing ensure that the Council could not vote on city business is beyond shameful!  I am told that Martinez wouldn't even look the public speakers in the eye – and she refused to vote on city business – leaving the meeting on purpose so as to hamstring the Council.
Reyna just got elected, barely, and Martinez didn't face an opponent in her last election.  Tonight they showed us their true lame colors.  As for their erstwhile allies – Council Members Vince Sarmiento and Sal Tinajero, they sat stone-faced tonight, angry and embarrassed.  Don't they realize that Martinez is bringing them all down?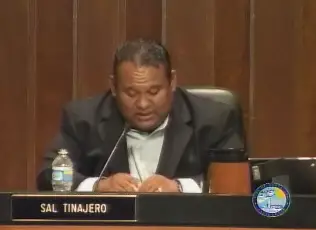 Is Tinajero beginning to regret partnering with Martinez and Benavides?
The whole Council majority got ripped by the speakers tonight – and they had it coming.  Perhaps now they will stop messing around with Walters and get back to the city's business.
And they better stop attacking Mayor Miguel Pulido too.  He recalled Nativo Lopez and I bet he could recall these fools too.  They need to be adults and stop their incessant whining.  In two years Martinez, Tinajero and Benavides are going to have to face the voters again.  If they keep this behavior up they will be toast in 2014!