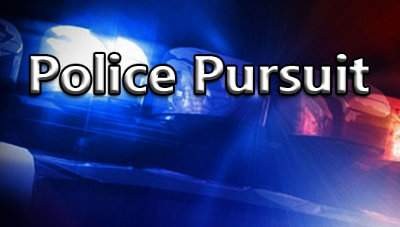 What a way to start the week!  A man who is suspected of assault with a deadly weapon was reported to be inside of a stolen car at 6:30 a.m. near Bristol Street and Edinger in Santa Ana, but when the SAPD showed up he took off, according to the O.C. Register.
The SAPD reported that the man was driving a green Honda Accord that was also involved in a felony assault with a deadly weapon incident. No further details about the auto theft were made available by the SAPD.
The police pursued the suspect at speeds of up to 90 mph, driving through the cities of Santa Ana, Fountain Valley and Garden Grove.
The car crashed in Fountain Valley eventually but the suspect kept driving.  It is not clear if that accident involved another car or an object.
The high speed chase finally ended at about 7 a.m. when the suspect crashed again, this time at the intersection of Euclid Street and Trask Avenue, in Garden Grove. The police did not report what the suspect crashed into.  The suspect was under treatment for injuries described as minor.
The suspect was arrested on charges including suspicion of possession of a stolen vehicle, felony evading and hit-and-run driving.