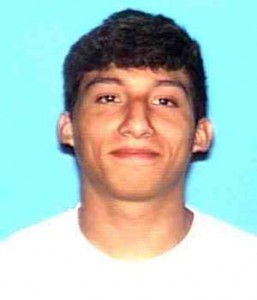 UPDATED: SAPD detectives arrest 23-year-old Dustin Sean Ross McDonald yesterday evening in a car stop near his residence in Garden Grove. Charges are pending, case has been submitted to the District Attorney's office for filing. Charges will be murder (187), two count of attempt murder (664/187) and special circumstances enhancement (190.2) and weapons enhancements (12022.5) 
Aaron Johnathan Chavez, a 23-year-old from Anaheim, was killed and two women were injured late Tuesday when another man came up to a parked car they were sitting in and fired 10 to 12 shots at them, according to Santa Ana Police, according to the OC Weekly.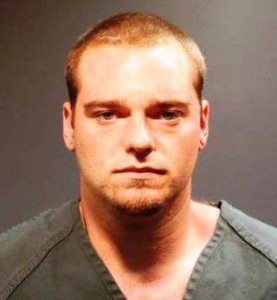 Police say a suspect approached the car on foot and opened fire around 11:30 p.m. Tuesday near the intersection of Main and West 12th streets. The suspect ran off, got into a white SUV and drove away from the scene, according to KABC.
The two women, ages 21 and 28, were transported as trauma patients to Western Medical Center in Santa Ana, the Orange County Fire Department said. They were in critical but stable condition Wednesday morning. Authorities had earlier said the women were taken to UCI Medical Center, according to KTLA.
It was not clear why the victims were parked in the area, a commercial area surrounded by multiple business buildings around Main Street, according to the OC Register.
The shooting happened just north of the Orange County School of the Arts, a few block's north of Pop's Cafe, in Downtown Santa Ana.  Investigation is ongoing and details will be release as they become available, according to the SAPD.
The Downtown area is represented by Santa Ana Councilwoman Michele Martinez, who is up for reelection in November.
Anyone with information about this case is asked to contact SAPD Homicide Detectives at 714-245-8390 or Orange County Crime Stoppers 1-855-TIP-OCCS.
Click here for more information from the SAPD.