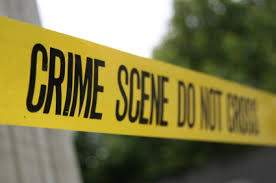 A 65-year-old man was walking in the 100 block of South Clara Street at 11:45 a.m. today when another man approached him and somehow convinced him to get into a waiting vehicle, where a second man was waiting, according to the O.C. Register.
The two men drove their victim to a bank where one of the suspects walked inside, pretending to hold a handgun to the victim's back.  The suspect then compelled the victim to withdraw cash from the bank.
The suspects returned their victim to his home and sped off.  The SAPD was then called.
The SAPD did not release a description of the suspects, who are accused of kidnapping and robbery.
This incident happened just north of Friendship Park, in Santa Ana's Ward 5, which is represented by Councilman Roman Reyna.