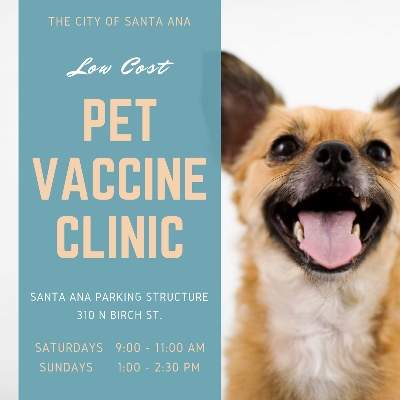 The City of Santa Ana, in coordination with Vet Care Mobile Vaccination Clinics, is offering low-cost pet vaccination clinics every weekend.
The vaccination clinics will be every Saturday from 9 to 11 a.m. and every Sunday from 1 to 2:30 p.m. at the Santa Ana Public Parking Garage on the corner of 3rd and Birch streets (310 N. Birch St., Santa Ana)
Please have dogs on leashes and cats in carriers if you plan to attend. Additional dates may be announced without prior notice. For more information, please visit https://www.vetcarepetclinic.com/ or call Vet Care at (800) 988-8387.