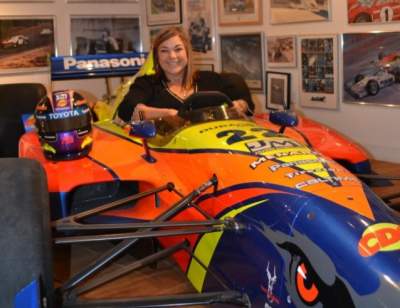 CONGRESSWOMAN LORETTA SANCHEZ TO CRISSCROSS 46th DISTRICT, RALLY AT CAMPAIGN OFFICE ON ELECTION DAY
ANAHEIM – Congresswoman Loretta Sanchez (CA-46) will crisscross her congressional district on primary election day tomorrow, Tuesday, June 3rd, 2014. Sanchez will cap off the day at a rally with supporters at 5:30 pm at her campaign headquarters, 605 N. Anaheim Blvd, Anaheim, CA, 92805.
Sanchez will travel across the 46th congressional district tomorrow, including stops at Garden Grove's Main Street, the Southwest Senior Center, the Delhi Center, Little Arabia, Downtown Anaheim, Santa Ana College, the Santa Ana library and Downtown Santa Ana.
At 3:30 pm she will join Speaker of the California Assembly Toni Atkins for a visit to Assemblymember Sharon Quirk-Silva's campaign office at 607 N. Anaheim Blvd, Anaheim, CA, 92805.
The Congresswoman's schedule will be fluid, please contact Barb Solish at 818-406-3217 or barbsolish@gmail.com for media availability.
###