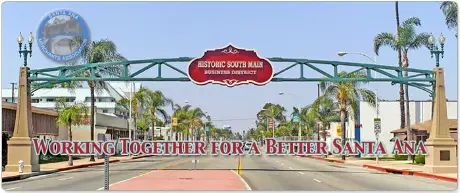 Santa Ana Merchants Association
"Working Together for a Better Santa Ana"

Monthly Meeting Speaker
Mr. Carlos Salazar, C.P.A.
Topics: "The Secrets for Saving Money on Business Taxes" and "How to Protect Your Business"
Tuesday, January 11, 2011 6:30 p.m.
O.C. Musicians' Association Hall 2050 S. Main St., Santa Ana, CA 92707
Enjoy dinner courtesy of the Santa Ana Merchants' Association
Bring a business owner to their 1st SAMA Meeting and Win a Free Car Wash!
Questions? Call President Jorge Doffo (714) 715-6609 or Secretary Mary Guzman (714) 380-2210
www.santaanamerchantsassociation.com
info@santaanamerchantsassociation.com