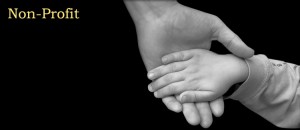 Come to a mixer! Leveraging Political Resources for Nonprofits
You have been invited to Cal State Fullerton's "Nonprofit Professionals Spring Mixer!"

Thursday, May 27, from 4:00 p.m. to 6:00 p.m.
Delicious catering will be served by Mother's Market.  A large variety of sandwiches, fruits, salads, pastas and everyone's favorite — dessert!
LEVERAGING POLITICAL RESOURCES FOR NONPROFITS:
Network with friends and associates from local nonprofits and hear a panel of experts discuss empowering methods and tools necessary to become politically savvy in efforts to help your organization grow during our current economic climate.
Featuring:
Paddy Gough, Executive Director of Human Resources & Organizational Development, Orange County Transportation Authority (OCTA)
Tita Smith, Mayor pro tem, City of Orange
Theresa Harvey, Executive Director, Fullerton Chamber of Commerce
Location: The Wooden Floor (home of Saint Joseph Ballet), located at 1810 North Main Street, in Santa Ana.
RSVP by Monday, May 24, 2010, to kcostello@fullerton.edu  or call (657) 278-5376.  Admission $10 (free for CSUF alumni). You do not need to be a CSUF alum to attend.
Checks payable to CSUF
Mail to Cal State Fullerton
c/o Center for Internships & Community Engagement
P.O. Box 6846, Fullerton CA 92834-6846
For information about the Nonprofit Professionals Alumni Chapter, visit www.fullerton.edu/NPAA/
SAVE THE DATE
Cal State Fullerton's fifth annual
GIANNESCHI SUMMER SCHOOL FOR NONPROFITS
July 13 – 16, 2010