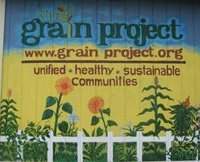 CREATING & SUSTAINING YOUR SCHOOL GARDEN (CSYSG) WORKSHOP
Attention Orange County Teachers, Parents, School Staff, Administrators, and Volunteers wishing to begin or enhance a School Garden program
WHEN: Saturday, December 14, 2013 ~ 9:00am-3:00pm
WHERE: Jerome CommUnity Learning Garden (central Santa Ana)
WHAT: School garden teams of 2-4 are encouraged to attend. Teams may include teachers, parents,  volunteers, school administrators, and other supporters of your garden program.
Advanced registration is required. If registering a team, please submit one registration for your team and list all team members' names, emails, and roles. Come with a team of 3 or more and receive a school garden gift! Space is limited – enroll now!
All participants will receive many resource materials, including curriculum samples, material discounts, and other helpful items and information.
1 semester unit of graduate education credit may be available – check with us.
CSYSG Workshop Agenda Topics:
– Why School Gardens?
– Outdoor Classroom Management
– Garden Beds and Planting
– Weeds, Water, and Pests
– Curricular Connections
– Crop Planning and Plant Selection
– School Garden Design
– Planning Your Program
– Resources, Funding, and Other Support
CSYSG Workshop Goals:
Participants will:
– Understand the power of school gardens in promoting academic achievement, healthy lifestyles,environmental stewardship, and community and social development.
– Become familiar with design elements of educational gardens.
– Become comfortable with basic gardening skills.
– Learn methods for effective outdoor classroom management.
– Become familiar with a variety of helpful resources related to creating and sustaining school gardens.
– Understand the value and necessity of teamwork to start and sustain a school garden.
– Network with other, local people involved in creating and sustaining school gardens.
– Have an initial plan for their school garden program.
– Receive a lot of resource information, material discounts, curriculum samples, and more!
COST: $20 (no one turned away due to lack of funds)
REGISTER: write to 'info@grainproject.org' and more information will be sent to you
Spread the word! Let's strengthen our network of supporters for garden-based education so our youth grow up to be healthy and strong!
This Workshop is made possible through funding and support from the California Department of Food and Agriculture, the California School Garden Network, Life Lab, and the Resource Conservation District.
* * Stay tuned for the Garden Enhanced Nutrition Education (GENE) Workshop we'll be offering in early 2014! * *
The Grain Project is 501(c)(3) non-profit organized to promote unified, healthy, sustainable communities. We pursue our mission through collaborative Urban Agriculture and Public Art programs and activities.