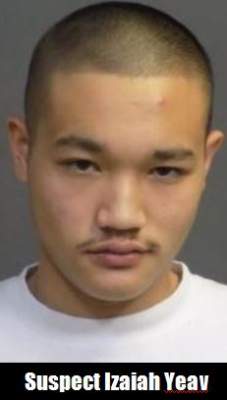 On October 15, 2019, at approximately 12:30 PM, detectives from the Los Angeles County Sheriff's Department's (LASD), Major Crimes Bureau (MCB), Burglary-Robbery Task Force (BRTF), observed four suspects appear to commit a residential burglary in the city of Costa Mesa. The detectives had been conducting a burglary investigation in the vicinity when they saw three suspects quickly run from the side-yard of a residence and enter an awaiting silver Mercedes Benz SUV that was idling nearby. The vehicle quickly drove away from the area.
Detectives confirmed a burglary had in fact occurred, with a rear window forced open and interior of the home ransacked.
As the vehicle and suspects began to leave the neighborhood, Los Angeles Sheriff's Detectives coordinated with responding Costa Mesa Police Department (CMPD) patrol units who conducted a traffic stop of the silver SUV. All three suspects ( Izaiah Yeav and two juveniles) who exited the victim's property, along with the driver ( Chanddries Srey), were detained by Sheriff's Detectives and CMPD Officers without incident. Detectives recovered stolen jewelry, personal property, and burglary tools from within the vehicle.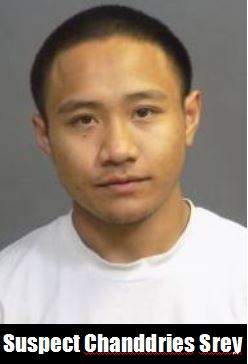 Suspects/Subjects:
Chanddries Srey, Asian 20 years old (photo attached)
Izaiah Yeav, Asian 18 years old (photo attached)
Male Hispanic Juvenile 15 years old
Male Hispanic Juvenile 17 years old
Suspect Vehicle 2003 Silver Mercedes Benz SUV (photo below)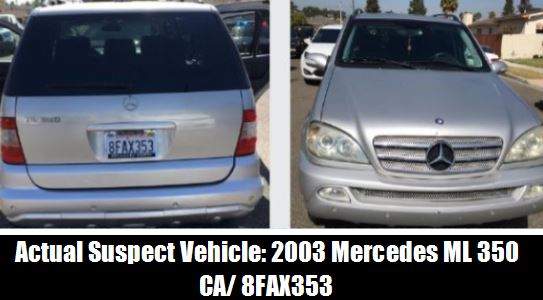 Suspect Srey (driver of silver Mercedes Benz SUV), of Long Beach, was booked on charges of Residential Burglary (459 PC), Receiving Stolen Property (496 PC), Conspiracy (182 PC) and Contributing to the Delinquency of a Minor (272 PC).
Suspect Izaiah Yeau, of Long Beach, was booked on charges of Residential Burglary (459 PC).
The two male juveniles, from Long Beach, were detained for Residential Burglary charges. They were transported to a juvenile detention facility pending the outcome of the investigation.
The criminal case filing for this burglary is being handled by detectives from CMPD in collaboration with Sheriff's Detectives. This crew is suspected in burglaries throughout Southern California. The Los Angeles County Sheriff's Department's Burglary-Robbery Task Force is working closely with the CMPD, and other Southern California police agencies in determining what recent residential burglaries may be associated with the criminal crew.
The investigation and arrest of this residential burglary crew is an example of the ongoing cooperation and collaboration between the Sheriff's Department and local municipal police departments. These agencies are committed to impacting the Southern California wide residential burglary epidemic. The LASD Major Crimes BRTF works closely and consistently with most Southern California agencies in its mission to identify, investigate, and arrest organized burglary and robbery suspects.
The LASD MCB BRTF was formed over nine years ago to combat the ever increasing trend of organized crews who are committing daytime residential burglaries.Typically known as "Knock-Knock" burglars, these crews, often formed by gang members, utilize high-end luxury vehicles and rental cars to blend in to middle class and affluent neighborhoods where they break into homes and businesses, ransacking and stealing valuables such as cash, jewelry, and weapons.The MCB BRTF works closely in support of all LASD station's detective bureaus, as well as other Southern California law enforcement agencies.Residents and business owners are reminded to secure their properties, be aware of suspicious and unusual persons or vehicles, and to alert their local law enforcement immediately if suspicious activity is observed.