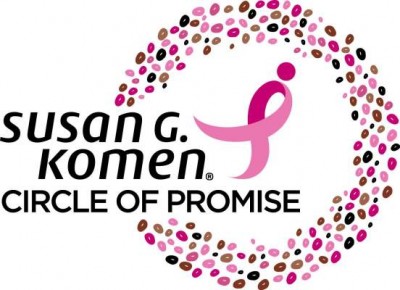 Susan G. Komen® Orange County to Activate Circle of Promise Day on Aug. 1 Inaugural event will take place during MasCUREade Survivor Celebration and Awards Luncheon
COSTA MESA, Calif., July 27, 2015 – Susan G. Komen® Orange County will hold its inaugural Circle of Promise Day event on Saturday, Aug. 1, during its annual Survivor Celebration and Awards Luncheon from 11 a.m. to 2 p.m. at the Oasis Senior Center in Corona Del Mar. At noon, community members will be encouraged to pledge their commitment to eliminate barriers to breast health services for women of color and affirm that all women, regardless of ethnicity or socioeconomic status be granted access to treatment in order to live long, healthy lives. Four Orange County residents will be recognized for their impact on the breast cancer community and support for the Komen mission of saving lives.
August 1 has been declared "Circle of Promise Day" in California thanks to the efforts of the California Legislative Black Caucus (CLBC) to commemorate the birthday of Henrietta Lacks. Lacks' "immortal" HeLa cells have been instrumental in the discovery and advances of lifesaving cancer treatments, and in treating and curing other life-threatening diseases.
"One African American woman – Henrietta Lacks – changed the face of medical science and contributed to improvements in health for millions of people around the world, yet African American women in our country are dying of diseases like breast cancer at rates significantly higher than their white counterparts," said Dr. Judy Salerno, CEO of Susan G. Komen®. "As we honor Ms. Lacks' memory, Susan G. Komen is redoubling its commitment to end these appalling, unacceptable differences in outcomes for African American women."
The 2015 honorees to be recognized at the event include: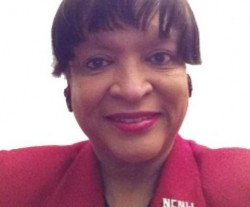 Dr. DeVera Heard, Outstanding Breast Health Advocate Award, Santa Ana
Dr. DeVera Heard is actively involved with the local breast cancer community and passionately encourages women, especially African Americans, to focus on their breast health. She sits on the Komen African-American Women's Breast Health Community Partnership, and regularly presents information about breast cancer disparities in African American women to groups around the county, including the Orange County chapters of Delta Sigma Theta Sorority, Inc. and National Council of Negro Women, and the Orange County Heritage Council.
When not working as the principal of Santa Ana Unified School District, she often is found rallying awareness for breast cancer in the African American community, which has resulted in Komen Orange County's participation at the Black History Parade and Cultural Faire in Anaheim. She also chaired the 2015 Circle of Promise leadership dinner, where African American representatives from nearly 20 Orange County organizations and churches gathered to learn about the Circle of Promise initiative and created an action plan to spread awareness throughout the county.
Alison and James Kaprielian, Most Inspirational Breast Cancer Co-Survivors, Tustin
Breast cancer co-survivors and siblings Alison and James Kaprielian lost their mother Barbara to breast cancer after a 14-year battle. When Barbara was diagnosed in 2000, Alison was only eight years old; James was six.
Since their mother passed in 2014, the siblings have honored their mother's courageous life by using their journey to fuel breast cancer research and give back to the community. Most recently, James pitched for the UCLA Bruins baseball team and was drafted by the New York Yankees in the first round of the 2015 MLB draft, living out a dream in honor of his mother.
While in high school, Alison created the Pink Ribbon Club and received national recognition for her efforts, which inspired a model for other high school clubs. She has raised more than $40,000 in her mother's name to support breast cancer research and recently joined the team at Kure It Cancer Research, where she works to ensure funding for vital and innovative cancer research.
Roxanne Rodriguez, Most Inspirational Breast Cancer Survivor, Huntington Beach
Roxanne Rodriguez has been diagnosed with stage IV breast cancer for a third time. Throughout multiple diagnoses, Rodriguez never lost hope. She continues to demonstrate strength and shares her compassionate and positive energy with everyone she touches. A longtime volunteer at Breastlink and the Breast Center at Hoag Hospital, Rodriguez recently opened a new store at Breastlink, Pink Ribbons and Blessings, where she works twice a week, and is dedicated to sharing her journey with others so they feel comfort in knowing they are not alone in their breast cancer journey. She is a Komen Orange County advocate, and supports breast cancer research, with partial proceeds from her store benefiting Cancer Resource Collaboration.
"Everyone fighting breast cancer – from those living with a diagnosis, to their loved ones, to those searching for a cure – should be supported and celebrated," said Lisa Wolter, executive director of Komen Orange County. "The four individuals being recognized at the event are empowering examples, and we celebrate them, and all those who have demonstrated their commitment to developing awareness and strength within the Orange County breast cancer community."
For tickets and more information on the MasCUREade Survivor Celebration and Awards Luncheon, contact Ambrocia Lopez at (714) 957-9157, ext. 41 or alopez@komenoc.org.
The goal of Circle of Promise Day is to encourage African American women across California to receive breast cancer screenings and be more proactive about their breast health. The initiative also encourages all women of color to take the pledge and get annual mammograms, while engaging at least 10 women in their lives to do the same. The event is part of a statewide initiative to decrease the high mortality rate of breast cancer among African American women, and encourages the importance of early detection. This will be achieved through education and outreach, community organizing, screening and navigation of support services to increase access to quality care.
Attendees are encouraged to join the conversation via social media by using hashtags #CACoPDay2015 and #ipromise. For more information, contact Dr. Portia Jackson at (714) 957-9157, ext. 29 or pjackson@komenoc.org.
###
About Susan G. Komen®
Nancy G. Brinker promised her dying sister, Suzy, she would do everything in her power to end breast cancer. Today, Susan G. Komen® works to end breast cancer in the U.S. and throughout the world by investing more than $750 million in breast cancer research and $1.5 billion in community outreach programs over the past 30 years; providing funding to help low-income and uninsured women get screened and get treatment; advocating for cancer research and outreach programs; and working globally in more than 30 countries. Visit komen.org. Connect on Facebook and Twitter.
For more information on Susan G. Komen Orange County, please visit www.komenoc.org or call 714-957-9157.
About Circle of Promise
Circle of Promise is a statewide initiative to addresses breast cancer disparities at the system, community and individual levels, specifically targeting African American women 40 and above who are rarely or never screened, low-income, uninsured or recipients of Medi-Cal, in order to provide access to breast health care services and quality health care. The goal of the Initiative is to empower African American women with the knowledge and resources to enter and seamlessly move through a quality, culturally competent and coordinated system of breast health care. The Initiative, launched by the seven California affiliates of Susan G. Komen, is funded in part by a grant from Anthem Blue Cross Foundation, L.L.C.