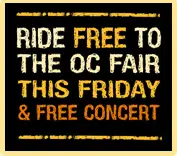 The popular Orange County band, The Devious Means, will be performing at the Depot at Santa Ana this Friday as part of the OC Fair Express kick-off celebration, which starts at 2 pm. The five-person indie rock band will perform original songs from 4 p.m. to 5 p.m. 
Other activities at the event:

Spin the OCTA's "prize wheel" for a chance to win movie tickets, bus or train passes, key chains and more
Step aboard and tour a parked OC Fair Express bus
Answer some questions on camera to be part of our OC Fair Express video
Ride the 3:15 p.m. bus to the fair for free*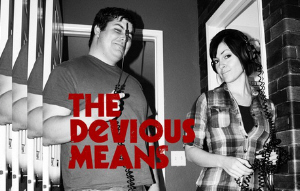 Start off your weekend right by being part of the kick-off celebration and riding the bus to the fair. Don't forget that riders can pick up a coupon for $2 fair admission when they board the OC Fair Express.
There are a lot of exciting activities planned for the fair on July 15 since it is opening day. You don't want to miss out on the eating contests, acrobatic performances, circus acts, live music, carnival rides and games! The fair schedules are available here. The OCTA hopes to see you at the station on Friday!

*Applies only to the first-scheduled trip on each OC Fair Express route on Friday, July 15, 2011.