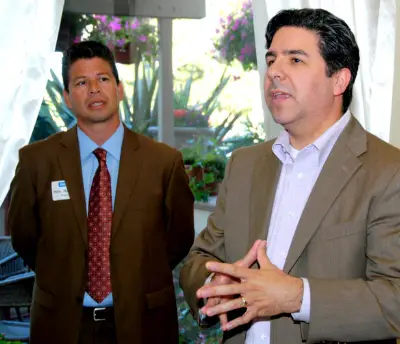 Santa Ana City Councilman Roman Reyna is apparently on the verge of resigning because of the shenanigans he got involved in when filing as a carpetbagger City Council candidate last year, according to the Voice of OC.
Reyna tried to do what current City Councilman Jose Solorio did. Move from one ward to another and run for the City Council. But Solorio was pretty careful when he ran in Ward 3, even though he was actually living in Ward 1. Solorio rented an apartment in Ward 3. His wife and kids stayed in Ward 1. Very few folks at this point believe he lives in Ward 3, but he got away with it.
Reyna however goofed up his campaign paperwork. He moved and registered to vote several times and apparently finally turned in his campaign papers after the deadline. By all rights the City Clerk, Maria Huizar, should have kept him off the ballot. Or at the very least the Santa Ana City Council should have got involved. But Reyna's allies on the Council intervened and he ended up on the ballot.
Now Reyna is facing a civil lawsuit filed by his opponent, Phil Bacerra. This is total karma as Reyna and his allies conducted what might be the worst smear in Santa Ana political history against Bacerra. It was downright criminal. They got away with it and Reyna won but now he is in very hot water as he really has no defense against the charges.
Even worse for Reyna it is very likely that when the civil case is done the new O.C. District Attorney, Todd Spitzer, will likely come after him as well. If Reyna is charged he will be facing felony fraud charges and will likely do jail time and be banned from ever holding public office again.
Reyna has always managed to skate by with minimal effort. In fact I hear that when his former girlfriend tossed him out and then had to discard many of his belongings, entire City Council meeting packets were found that Reyna had never opened. Imagine that? He might have been the laziest City Councilman ever – and he somehow got elected again, last year.
I have no doubt at this point that Reyna will resign – and soon. It is his only hope if he expects to avoid jail down the road. The City Council will then likely appoint someone to take his place. They could hold a Special Election, but I doubt they will.
When Solorio left the City Council a few years ago, after he was elected to the State Assembly, the City Council at the time appointed Vince Sarmiento to finish out his term. So there is precedent for appointing a new City Councilman in Ward 4.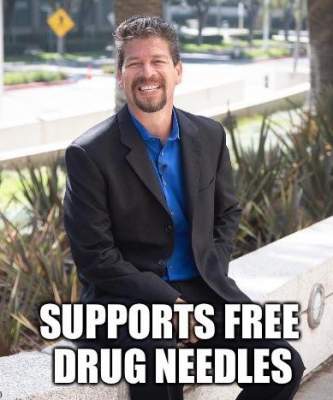 Reyna has only himself to blame. And this time he cannot get away with his wrongdoings. His unethical behavior has resulted in the likely end of his political career.
Perhaps Reyna can now spend more time with his old pal Carlos Bustamante, who also got in big trouble and saw his own political career ruined, due to his own bad behavior.
Reyna won't be missed. His supporters ought to be ashamed of themselves, particularly those that piled on Bacerra.