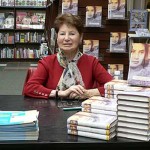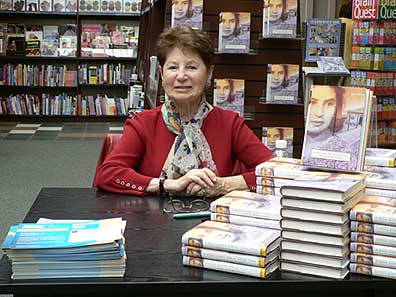 Press Release:
FOR IMMEDIATE RELEASE: May 2, 2011
FOR MORE INFORMATION, PLEASE CALL CHURCH OFFICE @ 714 544 1319
CHURCH OF THE FOOTHILLS TO HAVE HOLOCAUST SURVIVOR AS SPEAKER ON JUNE 5th @ 9:00 AM
SANTA ANA, CA – Church of the Foothills invites the community to come to hear Laura Hillman, a Schindler's List and Holocaust survivor, share her story of enduring the horrors of eight labor and concentration camps during WWII, and her survival from Auschwitz. Learn how she escaped that fate, subsequently being reunited with Dick Hillman and became his wife.
Ms. Hillman, author of I Will Plant You A Lilac Tree, will tell her story during the regular worship service at 9:00 AM. The service will be followed by a reception in the Fellowship Hall.
Her book can be ordered on-line from Amazon.com. She will be available for signing books during the reception hour.
Church of the Foothills is a United Church of Christ and Disciples of Christ church. It is a progressive congregation and Open and Affirming – welcoming all. The church is located at 19211 Dodge (at Newport) Santa Ana – Across from Foothill High School. Web site: www.chotf.org
###