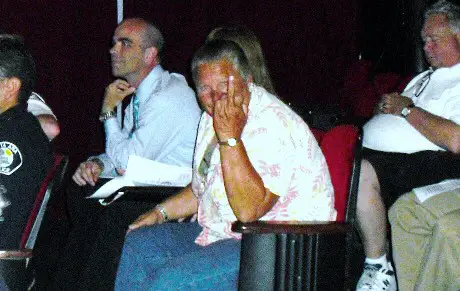 Remember Charles Hart (pictured above, on the left)?  He ran for Mayor of Santa Ana in 2010, and lost, badly, when his Usual Suspect allies turned on him at the last minute.  They ended up voting for Al Amezcua, who got his tail kicked, despite spending a small fortune, by longtime Santa Ana Mayor Miguel Pulido.
Hart has posted an article ripping the Santa Ana City Council, over on the new OC Political blog, because they voted to develop a Climate Action Plan to help improve the environment.

Hart also let slip, at the end of his article, that he is a candidate for the Santa Ana City Council.  Hart lives in Santa Ana's Ward 3, which is currently represented by Council Member Carlos Bustamante, who used to work for the County of Orange, until allegations of sexual harassment compelled him to resign.  The Voice of OC reported today that Orange County District Attorney Tony Rackauckas is now reviewing the matter.  Bustamante is clearly toast.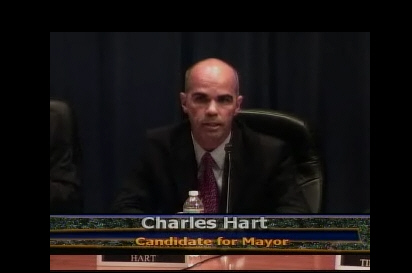 But does Hart, a very right-wing Republican who, like Bustamante used to, works for the County of Orange, really have a shot at getting elected in Santa Ana?  No way!
The Climate Action Plan, by the way, "will outline strategies to reduce Santa Ana's greenhouse gas emissions from both the City's municipal operations and the community," according to a press release.
Now on the surface that doesn't sound too bad to me.  Why wouldn't we want the City of Santa Ana to find ways to pollute less?  In fact they might realize cost savings in the process.
Hart also ripped the City Council for outsourcing the Santa Ana Fire Department to the Orange County Fire Authority.  Amazing.  The City of Santa Ana saved MILLIONS by doing that, and not one firefighter's job was lost, nor did we lose any fire stations.  Why in the world would Hart oppose that?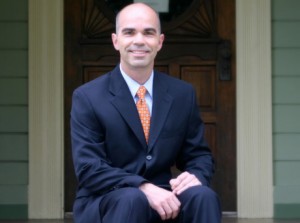 You may recall that during his failed mayoral campaign Hart openly pined for the Santa Ana of yesteryear, you know, before all the Mexicans moved in.   Sorry Hart, but you cannot win in this town.  Not now, not ever.
I am sure a decent Latino candidate will eventually jump into this race.  Then we can say goodbye to both Bustamante and his fellow Republican, Hart.  However, we the taxpayers will still end up paying for their pensions…and lifetime healthcare too!