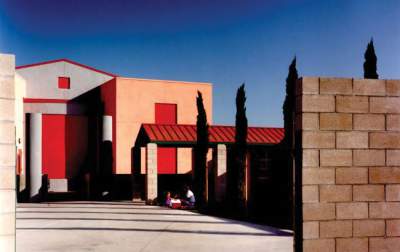 FOR IMMEDIATE RELEASE: October 23, 2012
Contact: Deidra Powell Chief Communications Officer,  714-558-5555 – Office, 714-673-4995 – Cell
CITY OF SANTA ANA AND SANTA ANA UNIFIED SCHOOL DISTRICT GROUNDBREAKING CEREMONY TO COMMEMORATE THE CONSTRUCTION OF A NEW JOINT-USE COMMUNITY CENTER/MULTI-PURPOSE ROOM AND SCHOOL CLASSROOM PROJECT AT GARFIELD ELEMENTARY SCHOOL
Who: City of Santa Ana and Santa Ana Unified School District
What: James A. Garfield Elementary School Community Center/Multi-Purpose Room Groundbreaking Ceremony
When: Wednesday, October 24, 2012 at 8:30 a.m.
Where: James A. Garfield Elementary School
850 Brown Street, Santa Ana, CA 92701
Why: Please join the City of Santa Ana and the Santa Ana Unified School District at the upcoming groundbreaking ceremony to commemorate the start of construction of the new joint-use community center/multi-purpose room and school building project at Garfield Elementary School.
Collaboration with the community was key to making this project a reality. Through extensive community outreach efforts conducted for the Station District housing project and Transit Zoning Code, the need for a community center in the Lacy Neighborhood was identified as a top priority.
With Garfield Elementary School being truly the heart of the neighborhood, an ideal alliance was formed. Join Mayor Pulido, members of the Santa Ana City Council, members of the Santa Ana Unified School District Board of Education, Superintendent Dr. Thelma Meléndez de Santa Ana, city and school district staff, and community members in celebrating the fruition of this joint project that will benefit the entire community.
Visuals: The ceremony will feature performances by the Garfield Elementary preschool and 5th grade choirs. Elected officials from the city and school district will hold shovels at the construction site to symbolize the beginning of the groundbreaking. Interviews will be available prior and immediately following the ceremony.
####
SAUSD Communications Office
1601 E. Chestnut Ave. | Santa Ana, California | 92701
Phone 714.558.5555 | Fax 714.558.5812 | josie.amador@sausd.us