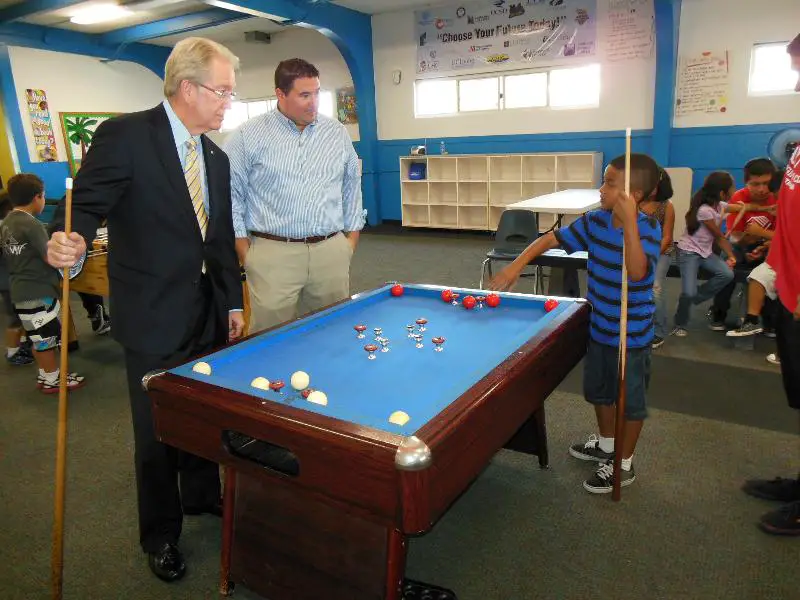 Grandpoint Bank Donation
The Boys & Girls Club of Santa Ana has received a generous donation of $3,000 from Grandpoint Bank! Senior Vice President and Regional Manager Allen H. Court was able to come out to the club, to present the check and spend some time getting to know the kids.
Grandpoint Bank was launched in June 2010 when Grandpoint Capital, Inc., its parent company, acquired Santa Ana Business Bank. Over the past two years, the Bank has acquired other community banks that share its business banking focus, including Orange-based Orange Community Bank. Grandpoint Bank serves small and mid-sized businesses, professionals, entrepreneurs and high-net-worth individuals with personal client services, commercial banking and treasury management capabilities.
HUGE THANK YOU!
Discover the Taste
Don't forget to purchase your tickets for the Discover the Taste Event, hosted by the Santa Ana North Rotary Club. There will be entertainment, special performance by Boys & Girls Club of Santa Ana, raffles, and plenty of food, beverages, and fun for everyone.
50% of the proceeds directly support the Boys & Girls Club of Santa Ana!
WHEN: Saturday, Sept. 29th 5:00pm-7:30pm
WHERE: Santa Ana Zoo
PRICE: Ticket price $50, Kids are FREE
*Ticket price includes an all day ticket to the
Santa Ana Zoo!!
Purchase your tickets HERE
Boys & Girls Club of Santa Ana
950 W. Highland
Santa Ana, CA 92703
(714) 543-7212
www.boysandgirlsclub.com