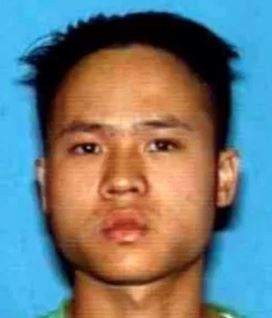 Danny Thien Nguyen, a 28-year-old Garden Grove man pleaded guilty Thursday to sexually assaulting a woman during a robbery in Fountain Valley in 2012, and he was immediately sentenced to 22 years in prison, according to the O.C. Register.
Nguyen accepted charges of sexual penetration by a foreign object and force, kidnapping, robbery and sexual battery, which are all felonies. Nguyen also admitted to a sentencing enhancement for the use of a gun in the attack.
Fountain Valley police detectives were able to arrest Nguyen after he was linked to a 2012 sexual assault in which he used a gun, by DNA. He was arrested on charges of robbery, kidnapping, assault with a deadly weapon, and penetration with a foreign object.
That assault happened at about 6:30 p.m. on Jan. 10, 2012, when the victim was working alone at a business located at the 9000 block of Talbert Avenue, according to the OCDA.
Nguyen forced the victim into a backroom after he robbed her of her belongings at gunpoint. He then kept her captive for three hours and sexually assaulted her.
The victim was severely traumatized by the attack. She had been planning on going to nursing school at the time.
It turned out that the weapon used in the Jan. 7, 2012 attack was a BB gun.
At the time of his arrest in 2012, Nguyen had been on on probation from a robbery case out of Westminster. His DNA was put in a database after he plead guilty to that robbery – and eventually that DNA nailed him for the January 10 attack in 2012.