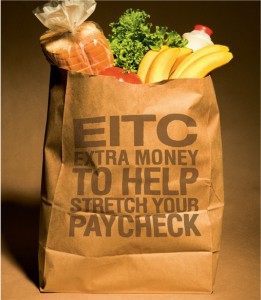 Free Tax Preparation for people earning less than $50,000, on March 13, at the Boys and Girls Club in Santa Ana. 
Do you qualify for the Earned Income Tax Credit (EITC)? The City of Santa Ana encourages you to find out! The EITC can provide a refund of up to $5,657 and is one of the largest federal credits available to low and moderate income workers. The American Recovery and Reinvestment Act (ARRA) provides a temporary increase in the EITC for taxpayers with three or more qualifying children this year. In addition, it also increases the beginning point for the credit for all married couples filing a joint return, regardless of the number of children.
To take advantage of free tax preparation assistance, please call (888) 434-8248 (English) or (866) 921-3890 (Spanish) to schedule an appointment for free tax preparation assistance. In addition, the I-CAN! ™ E-File computer module at www.icanefile.org will help you do your taxes for free in English, Spanish, or Vietnamese and is available to residents from any computer with internet access. Visit www.santa-ana.org/eitc to learn more about how easy it is to file your taxes and claim your eligible tax credits today! Refer to the attached flier for additional information.
Boys & Girls Club (950 W. Highland St.)
March 13, 2010 from 9 am – 1 pm
March 17, 2010 from 3 pm- 7 pm
March 27, 2010 from 9 am – 1 pm
March 31, 2010 from 3 pm – 7 pm
April 3, 2010 from 9 am – 1 pm
April 10, 2010 from 9 am – 1pm
Immaculate Heart of Mary (1100 S. Center St.)
March 20, 2010 from 9 am – 2 pm