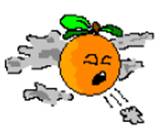 The Orange County Health Care Agency and the Office of Supervisor Janet Nguyen will be hosting a free flu vaccine clinic at the County Community Service Center on Friday, November 4, 2011, from 9 a.m. to 2 p.m. Limited vaccination will be available on a first come, first served basis.
Call (714) 889-4105 if you have questions. The County Community Service Center is located at 15460 Magnolia St. (corner of Magnolia and McFadden), Westminster.
Recommendations for Influenza Vaccination
Routine annual vaccination is recommended for all persons aged ≥ 6 months.
Even though vaccine strains are the same as last season, annual vaccination is recommended even for those who received the vaccine in the 2010-11 season as efficacy may decrease over time.
Click here for more info from the OC Health Care Agency regarding influenza.
Free Pneumonia (Pneumococcal) Vaccinations available at 17th Street Public Health Clinic
Pneumococcal disease is an infection caused by a type of bacteria called Streptococcus pneumoniae (pneumococcus). There are different types of pneumococcal disease, such as pneumococcal pneumonia, bacteremia, meningitis, and otitis media.
Monday – Friday, 8 a.m. to 11 a.m. and 1 p.m. to 4 p.m.
There is a limited amount of Pneumococcal Polysaccharide Vaccine or PPSV23 (Pneumovax) available for the following persons:
Adults age 65 years and older with or without chronic conditions
Persons 50 through 64 years old with chronic conditions, including the following conditions:
Cigarette smoker
Chronic cardiovascular (except HTN), pulmonary, liver or renal disease
Diabetes, alcoholism, cerebrospinal fluid leaks
Sickle cell disease or asplenia
With Cochlear implants
Leukemias, Lymphomas, Multiple myeloma
HIV Infection or AIDS
Organ transplant
On long term high dose steroid (14 days or longer) or on cancer and radiation therapy
As a 2nd dose if first dose given before age 65 years old and 5 years have elapsed since the last dos