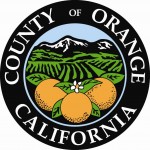 Contact: Pat Martinez, Clerk of the Board, Phone (714) 834-4516, Fax (714) 834-4185
Press Release, For Immediate Release: July 1, 2015
Filing of Annual Assessment Appeals
The NEW Annual Assessment Appeals Filing Period is from July 2, 2015 to November 30, 2015
(Santa Ana, CA) The Orange County Clerk of the Board reminds residents that the NEW Annual Filing Period for filing an assessment appeal is July 2, 2015 through November 30, 2015. If you believe the value of your property was less than the assessed value established by the Assessor for the January 1, 2015 lien date, you can challenge your assessment by filing an assessment appeal and have it heard by a three (3) member appeals board or a single hearing officer under certain circumstances.
You are not required to use a tax agent to file an appeal and Orange County does not charge a processing fee to file assessment appeals.
The Clerk of the Board encourages those filing an appeal to use the online e-file program that provides step-by-step assistance in completing your appeal form. You can locate the Online Appeal Application at https://assessmentappeals.ocgov.com/aa/.
Workshops are held at various locations throughout the County to provide the public with information on the appeal process and how to prepare for their hearing. Workshop schedules can be found at http://ocgov.com/gov/cob/apa/workshops.
###
County of Orange
Clerk of the Board
Hall of Administration
333 W. Santa Ana Blvd.,
Ste.101
Santa Ana, CA 92701