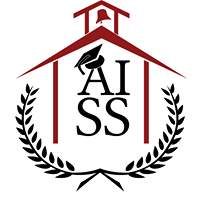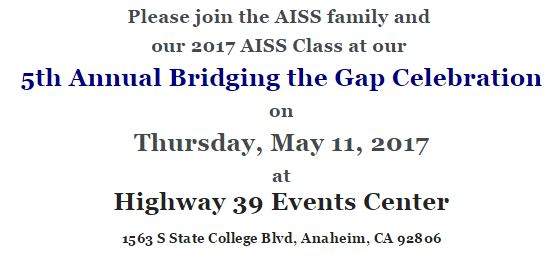 The Achievement Institute of Scientific Studies (AISS) is hosting their 5th Annual Bridging the Gap celebration on Thursday, May 11 from 5:30 p.m. – 8:30 p.m. at the Highway 39 Event Center, located at 1563 South State College Blvd., in Anaheim. Come to support and celebrate 4.0 and above students as they get into the right university for their STEM program. Click here to buy your tickets, starting at only $5.99.
AISS was founded in 1997 to guide high potential, economically disadvantaged students through high school and into universities to pursue STEM fields. We believe bridging the gap between high school and college is one of the most important transitions for underprivileged students in America today. Since 2001, 100% of students who have passed through our program were accepted to a college or university.
The AISS is a non-profit, 501(3)c organization that supports low-income students in the Santa Ana Unified School District by helping them get access to a quality college or university education. The AISS is a highly selective program that provides students math and science training, career options, and SAT prep.
AISS has many sponsors including the O.C. Hispanic Chamber of Commerce, UCI and Edwards Lifesciences.