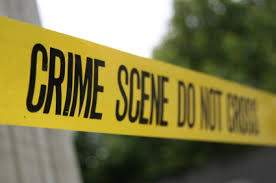 Santa Ana police officers were called to the 1200 block of East Dyer Road about 9 p.m. Saturday after reports of a woman screaming and a man running from a parking lot, Santa Ana police Cmdr. Jason Viramontes said, according to the O.C. Register.
The police reported that the woman was stabbed multiple times and was also apparently shot with a pellet gun.  They found a knife and a pellet gun at the scene.  
Police suspect that the woman's estranged husband carried out the attack.  The police used dogs to try to track him but he escaped and is being sought by the police.
The woman was hospitalized and is expected to live.  The police did not identify her or her attacker.
If you have any information about the attacker you can call the SAPD at 714-245-8400.  You may also report crimes anonymously to the Orange County Crime Stoppers at 1-855-TIP-OCCS. All phone lines are encrypted and no phone calls are ever recorded. Tips are then sent onto OC Crime Stoppers for further evaluation. By guaranteeing a caller's anonymity, Crime Stoppers allows the caller to provide information without fear of retaliation.