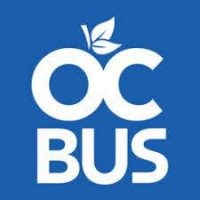 FOR IMMEDIATE RELEASE: June 18, 2018
Dump the Pump for Free OC Bus Pass on June 21
Those who download the OC Bus Mobile Ticketing App can ride OC Bus fixed routes free on day riders are encouraged to leave cars parked and try public transportation
ORANGE – The Orange County Transportation Authority is encouraging those who live and work in Orange County to Dump the Pump on June 21 – and take a free ride on OC Bus in the process.
Riders who download the OC Bus mobile ticketing app will be rewarded with free, unlimited rides on OCTA's fixed-route bus system for the entire day on Thursday, June 21.
Dump the Pump Day is marked across the United States as a day when riders are encouraged to leave their cars at home for the day and try an alternative way to get to their destinations, by public transit, carpooling, walking or cycling.
"There are so many possibilities for people to get out from behind the wheel and give other forms of transportation a try," said OCTA Chairwoman Lisa Bartlett, also the county's Fifth District Supervisor. "We're especially excited to offer a free ride on our buses for those who give the OC Bus app a chance. We hope that once they see how easy and convenient it is, they'll ride again and again."
As part of Dump the Pump Day, Waze Carpool is also offering free rides for the week – today through June 22 – throughout Orange County.
The American Public Transportation Association (APTA) sponsors Dump the Pump Day for public transportation systems from around the country. The national campaign helps emphasize the benefits of using public transportation for individuals to save money, lessen impacts on the environment and ease traffic congestion by reducing the number of vehicles on the road.
Substantial cost savings are also possible. The May APTA Transit Savings Report indicates that a two-person household can save on average $10,134 annually by using one car rather than two.
OCTA is encouraging people to try the convenience of downloading the OC Bus mobile app.
Since the mobile app launched in June 2016, more than 105,000 riders have downloaded it. Those using the mobile app accounts for more than 5 percent of fares on the entire OC Bus system, and more than 30 percent of riders on the OC Bus Express routes, which primarily serve business professionals traveling longer distances to employment centers in Orange and Los Angeles counties.
Riders are encouraged to snap a selfie when riding the bus and post it on social media with #OCBus for a chance to win tickets to Disneyland, Knott's Berry Farm and AMC movie theaters, among other prizes.
The free rides provided by OCTA will be on fixed-route buses only, not ACCESS service. After downloading the OC Bus app on a mobile device, riders can redeem by selecting Trip Tools, and then Free Ride June 21, and the pass will appear.
For more information regarding Dump the Pump promotions, click here.