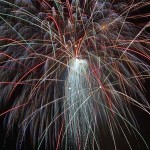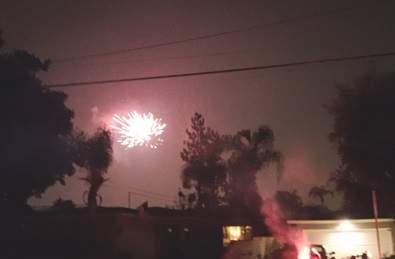 When I grew up in the 70's safe and sane fireworks were legal just about everywhere. Today they are only legal in a few cities here in Orange County, including Santa Ana, Garden Grove, Anaheim and Huntington Beach. If you have lived in Santa Ana for at least a year then you know that the 4th of July is insane here in town – with a plethora of illegal mortars and bottle rockets.
I would like to believe that the folks who fire off illegal fireworks in my city are patriots but I don't think so. I think they are anarchists. They clearly don't have much regard for the law. And that is not what the 4th of July is all about.
Don't get me wrong – I understand that the U.S. has not always done the right thing. Slavery was wrong but the Founding Fathers allowed it – and our nation was torn apart because the South wanted to expand slavery into the West. And what our nation did to the Native Americans was simply genocide.
You can also argue that our nation has in the past few decades caused a lot of trouble overseas – usually in the service of tyrants, not freedom.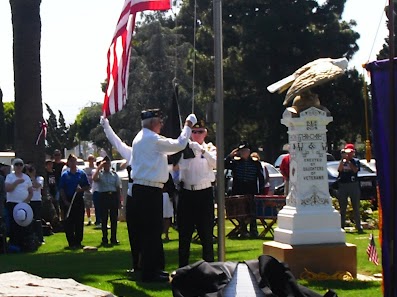 But take a walk at Santa Ana Cemetery or at Fairhaven Memorial Park and you will see a different side of the U.S. You will see thousands of grave markers indicating the graves of the men and women who served in the U.S. Military in two World Wars. Those were our nation's proudest moments – when so many young Americans stood up to the Germans and their allies – and won.
And consider the founding of this country when so many brave colonial Americans stood up to the British Empire and in many cases paid with their lives.
When I celebrate the Fourth of July I am applauding the freedom that is our birthright as Americans. This is a flawed country but there is no doubt that the rights we enjoy here today are unparalleled in history. You can come here from anywhere and find so many opportunities. Yes it is getting harder to come here now but current immigration problems aside this is still a better place to be than most other countries.
Does lighting fireworks make you a patriot?  No. But when my kids light safe and sane fireworks they are celebrating the freedom we enjoy in the U.S. And I am glad for that!