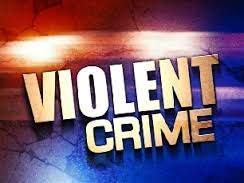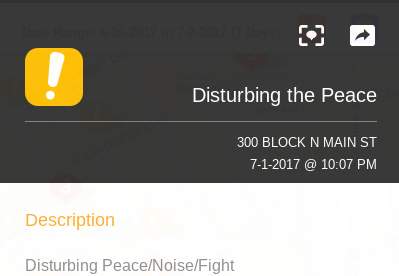 It looks like the gentrifiers' plans in DTSA are not working out due to the increase in violence in that community. I am told that the Art Walk is pretty dead now – and has been dead for some time. The latest violent episode won't help!
Don't expect by the way to read this over at the O.C. Register as this story has been suppressed. However an insider tipped us off that there was a fight at DTSA, during this weekend's Art Walk, when "some white bro sucker punched another guy. The fight spilled onto the sidewalk with the victim receiving a concussion."
This fight happened on 3rd & Main by the new Mission Bar located at 302 N. Main St.
Crimemapping.com reports that there was indeed a Disturbing the Peace/Fight episode at 300 N. Main St. on Saturday night, at 10:07 pm.
Needless to say there was no SAPD press release – this story was squelched.
But folks know by now that opting to party in DTSA, at night, is not the safest of options – and there are plenty of other hipper and safer areas to hang out in Orange County.
Turns out that centering all of DTSA's revival plans on opening a plethora of hipster bars and restaurants maybe wasn't the best idea as none of these establishments bother to market to the local residents.
Look at Downtown Brea by comparison – they have plenty for families to do. DTSA does not. Back to the drawing board?
BTW my artist friends have mostly been pushed out of DTSA. The few that remain tell me that the Art Walk attendees don't buy artwork. They just like to get drunk and apparently commit violent acts.