With Roman Reyna now thinking that his approximately 10th grade education is good enough to qualify him to be Mayor of Santa Ana, it's time for the residents of this city to insist on changes to the city charter to protect them from the same political problems that took down the City of Bell.
To run for the President of the U.S. you need to be 35 years old and 14 years a resident. Why not have a few legal safeguards to protect cities? Mayors are essentially Chief Executives.  Would any of you hire Reyna to run your company?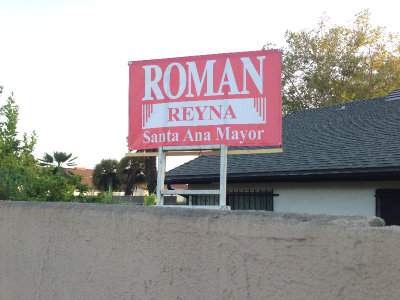 It's time for a city charter change requiring all candidates for Mayor to have AT LEAST a high school degree or GED. In this day and age it doesn't take anything to get a High School degree or GED in the Santa Ana Unified School district, and yet Reyna apparently couldn't figure out how to get his even after he got elected to the SAUSD's School Board. Gang bangers and other academic losers walk the line each year at Santa Ana stadium and get their diplomas yet Roman couldn't figure out how to do the same?
Since we can't recall Reyna for being dumb, and he's already elected to the City Council, lets push for a charter change that would require at bare minimum a high school diploma to run for city council. This would protect the city from the next "Roman Reyna" who may decide he or she wants to parlay his or her failed high school education into a political career.