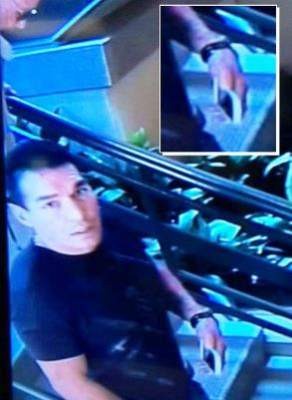 Newport Beach Police Department
Advisory: Detectives need the community's help to identify a robbery suspect
On May 12, 2015, at 1:45 in the afternoon, the suspect in the attached surveillance photos approached a woman in a parking structure off of Newport Center Drive. The suspect then grabbed the woman and removed a Rolex watch from her wrist. The victim sustained a minor injury to her wrist as a result. The suspect then fled on foot in an unknown direction.
The suspect is described as a male Hispanic, approximately 5'05, 130-150 lbs, wearing a tight black shirt and dark pants.
NBPD Detectives are attempting to identify the suspect. If you have any additional information, please contact Detective Fitzgerald at 949 644-3797 or by email at gfitzgerald@nbpd.org.
###