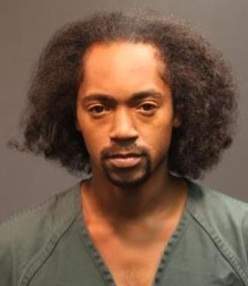 ORANGE COUNTY DISTRICT ATTORNEY PRESS RELEASE
Case # 14CF3723
Date: May 21, 2015
MAN SENTENCED TO 13 YEARS IN PRISON FOR KILLING THREE TEENS IN HIT AND RUN ON HALLOWEEN
SANTA ANA – A man was sentenced today to 13 years and eight months in state prison and six months in jail for killing three teens in a hit and run on Halloween night. Jaquinn Ramone Bell, 32, Orange, pleaded guilty March 20, 2015, to three felony counts of vehicular manslaughter with gross negligence, one felony count of hit and run with permanent injury or death, one misdemeanor count of driving on a suspended license, and sentencing enhancements for fleeing the scene of a crime after committing vehicular manslaughter.
Bell was additionally sentenced today to 18 months in jail for a probation violation in Case # 14NM08472. In that case Bell was convicted on Aug. 4, 2014, of one misdemeanor count of driving under the influence of alcohol, one misdemeanor count of child endangerment, and one misdemeanor count of hit and run with property damage.
When Bell was first charged on Nov. 4, 2014, he was also facing sentencing enhancement allegations for personally inflicting great bodily injury and a maximum sentence of 17 years in state prison. In February 2015, the California Supreme Court ruled that a great bodily injury enhancement could not attach to any manslaughter charge under any circumstance. As a result, an amended complaint was filed March 20, 2015, excluding the sentencing enhancement allegation for personally inflicting great bodily injury.
On Halloween night, Oct. 31, 2014, Bell was driving on Fairhaven Avenue in the City of Santa Ana in excess of 60 mph where the posted speed limit is 45 mph. At approximately 6:45 p.m., Bell drove through a crosswalk as 13-year-old twins Lexandra H. and Lexie H. and their friend, 13-year-old Andrea G., were in the crosswalk. Bell struck the three teens with his vehicle, failed to stop to render aid, and fled the scene. The three victims were later pronounced dead at the scene.
Several witnesses who observed the hit and run called the Santa Ana Police Department (SAPD), who investigated this case. A short time later, Bell was seen driving into the Big Lots parking lot on North Grand Avenue and fleeing on foot. Subsequently, the vehicle that he abandoned was traced back to Bell, and he was arrested by SAPD at a motel in Stanton on Nov. 2, 2014.
At the sentencing today,the victims' families each delivered their impact statements to the court under Marsy's Law. Lexandra and Lexie H's mother spoke about how sad the loss has been for their family and that she will never receive a Mother's Day card from her daughters again.
Senior Deputy District Attorney Keith Burke of the Homicide Unit prosecuted this case.
###
TONY RACKAUCKAS, District Attorney
Susan Kang Schroeder, Chief of Staff
Office: 714-347-8408
Cell: 714-292-2718