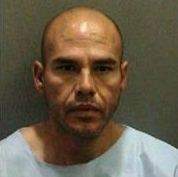 Jaime Prieto Rocha, 42, pleaded guilty Friday to voluntary manslaughter. He also admitted a sentencing enhancement for gang activity and a murder charge was left open. Rocha was ordered to return to court Oct. 30 for a pretrial and sentencing hearing, according to the O.C. Register. He is expected to be sentenced to 16 years in prison for the manslaughter conviction.
A co-defendant, Irvin Tellez, 27, a Garden Grove resident, will begin soon. His case is expected to be assigned to a judge on Tuesday.  He is also charged with felony murder but also attempted murder with sentencing enhancements for the personal discharge of a firearm causing death, personal discharge of a firearm causing great bodily injury, and great bodily injury. He faces up to 75 years to life in prison if found guilty, according to the OC Weekly.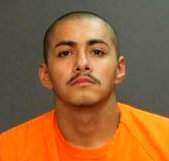 Rocha, a friend of Tellez and Nancy Hammour, 28, a known drug dealer in Santa Ana, drove them into a Santa Ana neighborhood after midnight on Sept. 2, when they pulled up to a curb where a 31-year-old woman identified only as "Elizabeth G." was waiting for a friend to pick her up.
They were on Cedar Street in Santa Ana – an area claimed by the Delhi gang, of which police say Rocha and Tellez are both members, according to the O.C. Register.  Elizabeth G. later mentioned to investigators that she used to live in the neighborhood claimed by another gang, the "Alley Boys."
Tellez had a conversation with "Elizabeth G." and then pulled his weapon out and shot her once in the face, according to prosecutors, who say Rocha then drove them away. The woman survived her gunshot wound, according to the OC Weekly. However she has impairments in her cognitive abilities, motor skills and ability to communicate.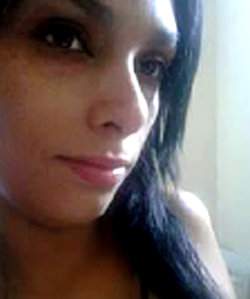 Hammour then allegedly became hysterical and Tellez shot her in the face, causing her to slump onto the back floorboards. After telling her to shut up, Tellez said, "Just die, Nancy, just die" and fired again, killing her, according to the OCDA.
The men considered burning Hammour's body, but instead left it near the Newport Bay Bridge off Coast Highway.
Rocha then drove the rental car in which Hammour was killed to Mexico where he then got into a car accident. He then returned to the U.S. to obtain another vehicle.
The police traced the rental car's license plate back to the rental car company that owned it.  The car rental employees told detectives that the car had broken down in Oceanside and Rocha was with it.  The police then drove to Oceanside and arrested him.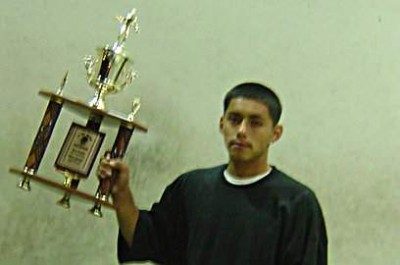 The arrest of Tellez was announced in late September, at which time authorities claimed he and Rocha are members of a Santa Ana street gang. Tellez goes by "Lil Speedy" and "Speedy" and has convictions dating back to 2006 for such crimes as car theft and drug possession, according to investigators, who added Rocha's nickname is "Slimmer." Orange County Jail records have Rocha's occupation listed as forklift operator, according to the OC Weekly.
Tellez was also charged with shooting a man in the leg Aug. 11, 2013, in Garden Grove after an argument. A Garden Grove police gang detective testified that Tellez argued with members of a Garden Grove gang, Hard Times, after one of them asked where he was from.
Hammour was indicted by a federal grand jury in the local, state and federal crackdown on Mexican Mafia gangs in Orange County that was titled "Operation Smokin' Aces." Her dead body was found under the Bay Bridge in Newport Beach on Labor Day in 2013.
Several weeks after the shooting, federal prosecutors accused Hammour of selling methamphetamine to an informant in 2012. The killing does not appear to be related to the drug charges. She had a history of drug addiction, but had been trying to get her life on track and was supposed to go apartment hunting the day after she died, according to her sister.