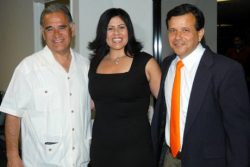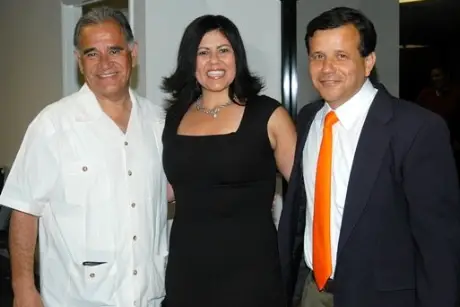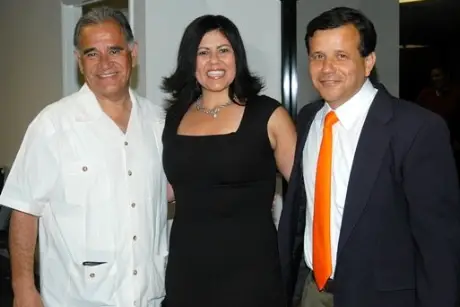 Councilwoman Michele Martinez pictured with Brea Mayor Ron Garcia and Santa Ana Mayor Miguel Pulido
Councilmember Michele Martinez Elected to the NALEO Board of Directors
The NALEO Board of Directors continues to represent the political, cultural, and regional diversity of the Latino community.
The National Association of Latino Elected and Appointed Officials (NALEO) announced the election of seven new board members, including the re-election of Harris County Commissioner Sylvia R. García for a second one-year term as NALEO President. The board members were elected at the organization's Board of Directors Meeting on June 27 in Denver, Colorado, following the group's 27th Annual Conference.
The new members elected to the NALEO Board of Directors include: Maryland State Delegate Ana Sol Gutiérrez; Councilmember Michelle Martínez, City of Santa Ana, CA; California State Senator Alex Padilla; Councilmember Justin Rodríguez, City of San Antonio, TX; Utah State Senator Ross Romero; New Mexico State Senator John Sapien; Mayor Fernando Shipley, City of Globe, AZ.
The Board of Directors unanimously re-elected Harris County Commissioner Sylvia R. García to serve as President of the organization. Additionally, New Mexico Deputy Secretary of State Don Francisco Trujillo was elected
Vice President; Wisconsin State Representative Pedro Colón was re-elected Treasurer; and East Chicago School Board Member Fernando Treviño was elected Secretary.
"I am proud that this board of directors continues to reflect the diversity and high caliber of individuals who serve our nation as Latino elected and appointed officials," said NALEO President Sylvia García. "I look forward to working with our members across the country as we continue to empower and advocate for strong, healthy communities for our constituents."