Santa Ana City Council members Angie Amezcua, Roman Reyna, Vince Sarmiento and Sal Tinajero voted on Tuesday evening this week to approv a 2.5 percent salary increase this fiscal year for their executive management staff, as well as another 2.5 percent increase in July 2016, according to the Voice of OC.
Mayor Miguel Pulido and Councilwoman Michele Martinez rejected the pay raise for the top city executives while City Councilman David Benavides was absent – as he is on his honeymoon having just married his Parks and Rec Commissioner, Erika Carranza, this weekend.
City of Santa Ana employees recently received two 2.5 percent salary increases for the 2014-15 and 2016-17 fiscal years.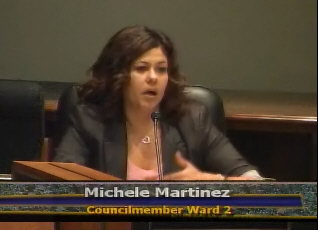 Martinez noted that the 2.5 to 5 percent salary increases given to executive staff for performance aren't available to rank-and-file employees. She proclaimed that the raises are "unequitable."
Mayor Miguel Pulido agreed with Martinez and he said that the salary increases would contribute to the City's growing retirement costs. By that he was referring to the City's growing public employee pension crisis.
If you would like to let the City Council know how you feel about this ridiculous decision click here to send them an email.
Sarmiento is rumored to be challenging OC Supervisor Andrew Do in next spring's primary election.  I can't imagine that voting to give the City's fat cat executives an unwarranted raise is going to help him get votes.